In recent years, there has been an emergence of various new consumer goods rental platforms in the US. The rapid acceleration in growth and development of the sharing economy post-pandemic proves the necessity of the consumer goods rental model. The value of the consumer goods rental industry is currently $8.9 billion (2021) and is expected to grow at a CAGR of 10.9% in the next five years.
Lately, there has been a gradual shift in the consumer ecosystem, with consumers transitioning from a static to a more dynamic consumer ecosystem. Subsequently, the change in the consumer ecosystem resulted in the new-age companies rethinking the services they offer. An important phenomenon to note is the reduced inclination to spend on material goods.
Top Reasons for the growing trend in the rental space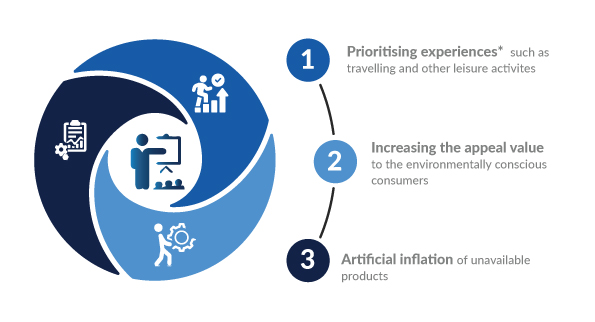 *Out of all the consumers who opt to rent, 83% travel for more than 4 months per year. Hence, they prioritise to travel instead of staying at one place and rent more compared to consumers who don't travel much
Earlier these expenses were discretionary but now it is seen as a way of life as the consumer priorities are slowly changing. Consumers are more inclined towards utilitarian needs compared to hedonic needs.
Although the market is still in its early stages, the sheer momentum it has gained in the previous 2 years is enough to garner the attention of even the largest retailers in the US. The shift of users' mindset towards this rental market poses a great question: Do consumer goods businesses need to reconsider their business models to capture this market?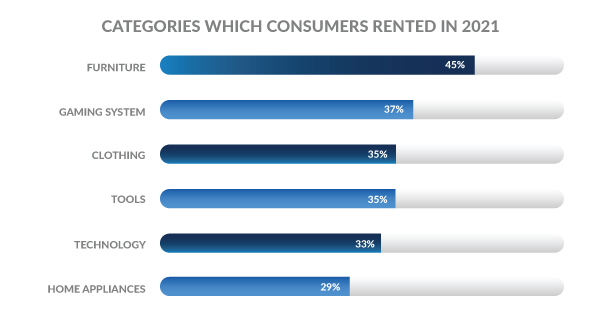 Demographics of people who took the survey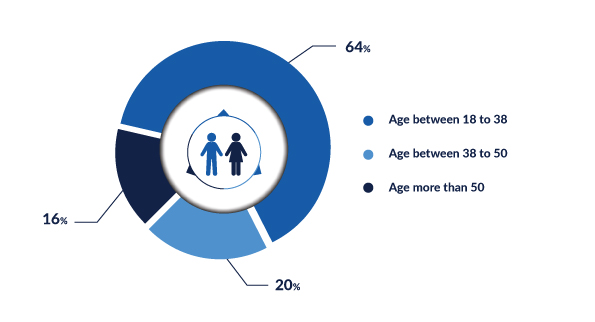 The demographics were further bifurcated into married and unmarried, constituting 35% and 65% respectively.
Does this mean we are at the "end of ownership" for Millennials and Gen-Z users who will occupy a major chunk of the retailer's revenue in next 10 to 15 years? Despite the misconception that Gen-Z and millennials are driven emotionally, the main reasons as to why they rented goods were much more pragmatic in nature.
This trend does not signal the "end of ownership" but it opens the door to a substantial untapped rental market. According to Nielsen, 73% of millennials are willing to pay more money for sustainable offerings, impacting both the retail and rental industry. The World Economic Forum also predicts that renting could be the future of the fashion industry in upcoming years.
IKEA has already tested a range of subscription-based leasing offerings in all its markets to appeal to environmentally conscious consumers. Hannah Hayes, a senior retail analyst at Kantar Consulting says, "IKEA is trying to reinvent itself to connect with a younger generation of shoppers; it's more aligned with their 'test and learn' approach rather than to go head-to-head with start-ups."
How analytics could be leveraged to capture this opportunity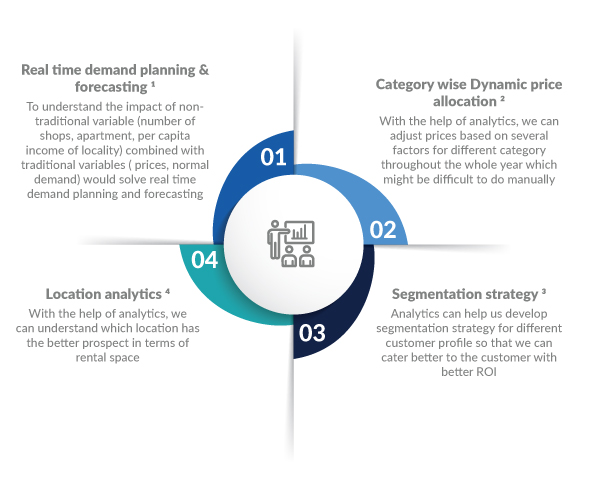 Real-time demand planning analytics is used by energy.gov (US) to produce and procure energy based on real-time consumption data.
Dynamic price allocation combined with RTD can help us provide the best prospect to the customer in the market. This function is applied in the biggest companies like Amazon, Uber, and Delta Airlines
Segmentation strategy analytics lifts the limitations of traditional market segmentation by analysing customer data to create more targeted segments. It goes one step further by automatically adjusting campaigns to be more personalised for each segment.
Location analytics compares different locations and prospects in terms of different aspects. Companies like Maptive and Geoblink use location analytics to provide cutting-edge platforms and rich insights about the competitor and the industry.
What we need to do is to learn, evolve and innovate to keep pace with the growing trend. While customers may want to upgrade products frequently, higher price points are making it restrictive. However, to generate a consistent revenue stream for retailers, consumer goods businesses need to offer enough value in their products and services to ensure that their customers stay loyal and not look for alternatives in the market.