Tokyo Olympics 2020, which was touted to be one of the grandest & anticipated sporting events in recent times, turned out to be an indoors-only event with no physical spectators. Formula One, cricket, and other global sports followed the 'No Audience' rule too. This rule led to a loss for stadium owners with zero ticket sales and several companies who had vied for good brand promotion through in-stadium banner ads.
However, all was not lost thanks to a high live viewership on digital platforms and television. But this brings up a new challenge for brands that advertise: Is it possible to quantify the brand logo exposure and reach when the brand's name and logo appear on-screen just for a few seconds? Video Analytics Technology with Computer Vision now makes this complex task a reality and an automated process.
Assessment of Brand Exposure and Reach in a Sports Event
Let's take the example of Formula One Racing. During Pre-COVID-19 times, an F1 race was generally attended by 100,000 people. The brand agency advertised the name and logo using banners at different corners of the circuit and on the car. However, the logo was visible only to the audience sitting near those corner stands or when the car went past them. This strategical placement equates to an impression of roughly 50,000 people (under the assumption that the banner is visible to at least 50% of the audience) for the entire race duration of 120 minutes. The total impression number is then used to derive Cost Per Impression.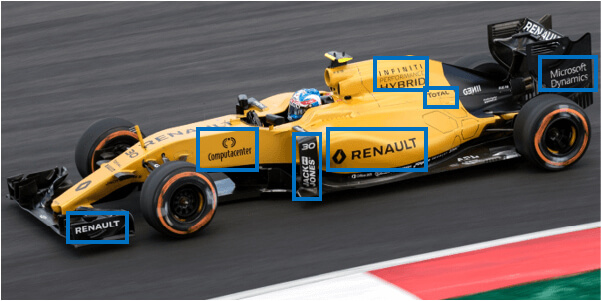 Key Challenges in Tracking Brand Exposure During a TV/Online Coverage
When there is no live audience, the question of how to measure the cost/impression for the audience watching the race on TV or online arises. In addition, the visibility of the brand logo during a live telecast can be very limited and not at fixed intervals. Hence, tracking becomes difficult, and it may not be a feasible and accurate solution to manually watch hours of content to track the appearance of brand logos.
Social Listening as a solution only covered the chatter around the event & brand in social media. It tracked engagement metrics like Clicks, Likes, or Shares. But never actually measured the viewability metrics of the brand's logo during the event
Video Analytics with Computer Vision
A custom-designed AI model can process hours of videos in minutes and quickly identify if a specific logo has appeared in any instance/frame during the event. In addition, the model is specifically trained to identify the brand's logo and the competitor's logo (if applicable) and gives a complete analysis of the following details. Here's an example: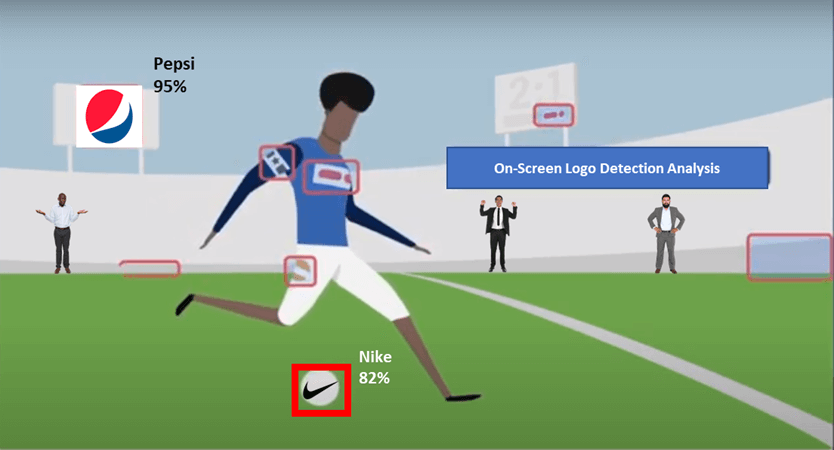 Using Analytics can help arrive at several insights related to Brand Exposure –
Overall Brand Logo Exposure
Instances when the Brand logo was visible
Partial vs. Complete Logo Visibility
Logo Heatmaps on the screen and Captures
Instances from the Event when the Logo was visible
Competitor Logo Visibility Analysis
Brand Exposure over Campaign Duration Comparison
How Does Video Analytics on Media work?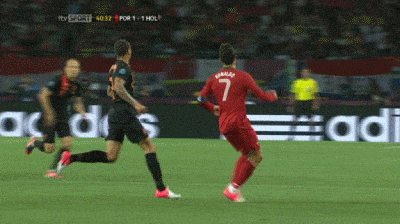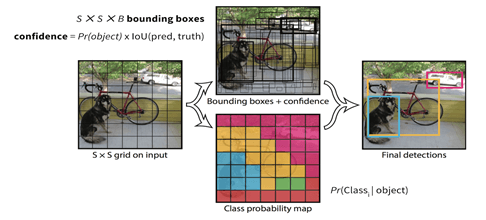 Logo Detection can be done through Computer Vision (using Deep Learning) that allows the model to be trained for specific custom-built images and other objects. This is similar to how a self-driving car can recognize real-world objects on the road, including traffic signals, other vehicles, trees, and humans. The model will then run through the entire course of the video in minutes. It can then identify every instance the logo was detected and add a bounding box with a probability score.
Many custom-trained computer vision models are deployed to find the best fit.
The model can be trained for multiple logos and objects, and apart from sports, it can be used for videos, commercials, news, or even social media posts to identify brand mentions.
Advantages of Video Analytics
Assessment of Favorable positioning of the brand in the venue
Evaluation of Ad spend vs. Brand Recall in a Match
Assessment marketing spends based on visibility on different sports
Enablement of Correlation with Video Engagement metrics
Analysis of Competitor logo to compare presence and duration
Partner with Us
At LatentView Analytics, our data science experts seize the opportunity to make sense of big data and turn them into insights for our clients to make data-driven business decisions. Get in touch with us at marketing@latentview.com to know more.