Industries worldwide have devoted a lot of resources to preventing disruptions and downtime to cut down on their losses. A recent survey by Deloitte and MIT Sloan Management Review indicates that the average cost of downtime in an Oil & Gas facility is roughly 88M$/year. Despite several process safety applications, there have been multiple instances of gas leaks and repairs in many factories. A PwC study states that only 11% of companies are at Predictive maintenance 4.0 maturity level even now (Levels 1-3 involve visual inspection and real-time monitoring while Level 4 leverages machine learning, computer vision & big data). Anticipating failures beforehand, extending asset lifetime gives the additional edge that companies are always looking for.

What's new in Predictive Maintenance 2020?
Though the concept of preventive & predictive maintenance has been around for a while, it was tied to the limited information of maintenance engineers who advised on machine health status. Temperature & vibration sensors were additionally installed to monitor on outliers for some assets.
Predictive maintenance in 2020 has evolved into a new approach. With lesser reliance on conventional sensors, modern systems leverage the power of Deep Learning (Artificial Intelligence) and Big Data to offer a comprehensive insight into the risk of assets, impending failures, and does automatic detection without the need for a manual operator's judgment.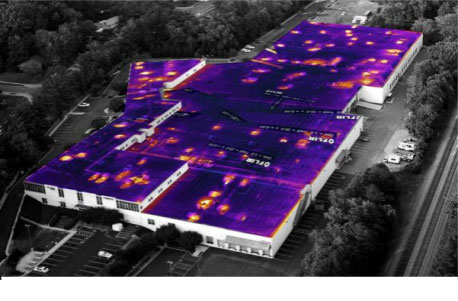 Some of the applications of Predictive Maintenanceinclude Remaining Useful Life prediction, Gas Leak Detections, Fault Detection in Part, Continuous Remote monitoring of Safety/Security Parameters.
Specifically, automatic gas leak detection in industries such as Manufacturing, Oil & Gas, etc. with the help of special infrared cameras & image analytics has gained worldwide attention off late

A need for a powerful gas leak detection
Gas leak detection is a significant component of predictive maintenance strategy, where a real-time fix or prevention is extremely critical. According to research conducted by FLIR.com , 84% of leaks occur in less than 1% of the plant, and this is where most expensive inspection tools are being used to check for leaking components. With more than 250 gas leak incidents in 2019 alone, these attract significant material damages, sometimes even fatal accidents, as well as hefty fines from the environmental agencies. So, the prevention of gas leaks is vital to the Health, Safety & Environment (HSE) department of these industries.

Gas leak detection with the power of infrared
Gas leaks were traditionally monitored through catalytic, electrochemical, or ultrasonic (Acoustic) sensors. Technological advancements in this field have led to the detection of these "invisible" gas leaks in a much superior, faster, and accurate way through the use of Infrared Cameras.

Automatic gas leak detection
Detecting leaks manually through Infrared cameras, however, comes with its limitations. This includes high labor costs for manual optical gas imaging surveys and the reliance on the operator's judgment. With computer vision, automatic gas leak detection can continuously monitor and intelligently detect, classify, and localize a gas leak from an area.
Computer vision algorithms involve training thousands of frames of various types of leaks.
Below is an illustrative framework of an automatic gas leak detection process
The automatic gas leak detection system includes mounted IR cameras (on an edge detection module), where a sophisticated gas detection algorithm resides. The algorithm continually processes the frames generated by the IR camera footage. While ignoring frames without gas leakage, the system automatically sends out an alert upon detecting a frame with the gas present in it.
Gas leak detection scenario
Here's an illustrative scenario of how a detection happens at the edge camera, and an alert can be sent to the control station in less than 10 seconds.
Benefits of an automatic gas leak detection system
The automatic gas leak detection system automatically monitors for gas leaks in the environment and provides constant streaming data, which helps generate actionable insights and hence improve asset availability. This shift to modern detection systems, installation of IoT devices, and cloud data management also indicate a transition to a digital culture that enhances efficiency and nurtures an excellent talent pool.
About LatentView
LatentView has worked with several manufacturing & automotive majors for Predictive Maintenance Solutions powered by cutting-edge deep learning algorithms. The solution has helped to increase efficiency, reduce downtime, and detect fugitive emissions automatically in seconds. We also have a partnership with one of the top Infrared camera providers for Optical Gas Imaging solution & assist in hardware setup. To know more about LatentView Analytics' end-to-end custom analytics solutions, please write to consulting@latentview.com