In this first post of a brief blog series, we'll take a broad view at how organizations, such as your own, can assess analytics maturity and what they can do to move up the maturity curve faster (and ultimately, apply analytics to do everything from drive operational efficiencies, expedite product innovation and enhance consumer experience, to boost financial performance).
Lots of organizations use analytics in some form today across their operations, but there are still too many who are lagging behind. Others, those who exhibit analytical aspirations, are interested in adopting analytics to drive business strategy, but haven't taken proper action. There are still more who have built a platform for execution, but are either hitting wall on next steps, or simply need to evolve. Of course, there are the rare few who have reached the highest level of analytics maturity – and are successfully aligning analytics to business goals to achieve desired results.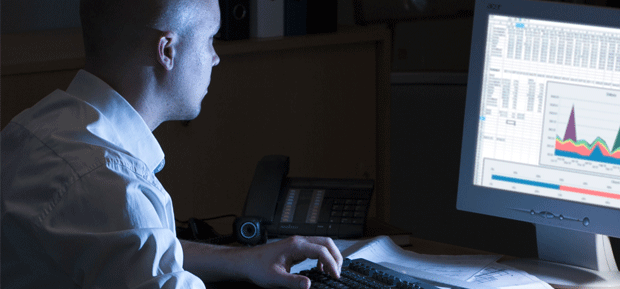 Where does your organization stand?
To truly answer that question, you must know where you fall within the five stages of analytics maturity – an evolution that starts with infancy, or the analytical novice, and moves through to a stage of development where organizations are executing an analytics-driven business strategy each day. To help organizations gauge this, and see what the "levels" look like from a practical business perspective, we recently developed the Analytics Maturity Self-Assessment. It's a tool that provides organizations with actionable information to assess strengths and weaknesses across the critical analytics success factors—data, analytics processes and practices, and culture—and to provide guidance on advancing to the next stage.
Here are the first two stages on the maturity scale which are addressed in the self-assessment. Does this sounds familiar to you? If not, that may mean that your organization has taken more of an evolutionary "analytics" leap than you thought. 
Stage 1: Analytical Novice
This is the base level of the scale. Companies in Stage 1 may be lagging behind in adopting an analytics strategy to drive business decisions, potentially eroding their competitive edge. The development of a sound data management strategy has not begun yet or is in its infancy, and data quality and consistency may be poor. Analytics is driven mainly by the use of spreadsheets, and business leaders need to gain a better understanding about the value of analytics.
One hint for advancing to the next stage: By setting up a discovery phase to identify use cases for data-driven decision-making, you can select a business goal (marketing campaign effectiveness or supply chain demand forecasting, for instance) that can benefit from comprehensive data analysis.
Stage 2: Exhibits Analytical Aspiration
In Stage 2, progress has been made and it is evident that the organization has an interest in adopting analytics to drive business strategy has been developed, but these interests still need to be augmented with action. The organization has identified its need for data infrastructure, but the strategy team is not participating in discussions about analytics usage. In this stage, business leaders are curious about using analytics, but they have not established a clear vision of how to continue.
One hint for advancing to the next stage: Kick off analytics training programs across business groups to familiarize and retrain team members and encourage them to participate in crowdsourcing competitions. Get your teams excited to use analytics!
We realize that this just scratches the surface; therefore, we encourage you to reach out with questions, and we're happy to delve further into either of these areas.
We can't emphasize enough that no matter your market sector, a sophisticated analytics operation doesn't happen overnight. It requires the right mix of ingredients—technology, culture and data—to come together in an effective way. In fact, over a two-year timeframe, LatentView's research has shown that companies with a culture that encourages practices that enable the effective use of analytics progress the furthest toward analytics maturity. We'll address this more in coming posts.
Be sure to keep a look out for insights on steps 3 through 5! But, if you can't wait to see where you stand, click here to complete the assessment now.