When it comes to understanding customer sentiment in the holiday season, Analytics is the gift that keeps on giving! With the help of customer data, your team can optimize email marketing campaigns and target buyers, plan seasonal promotions, and manage inventory levels.
The holiday marketing season accounts for 20% of the retail industry's annual sales and could also be responsible for up to 30% of some individual retailer's total annual sales. As the stakes are extremely high during such a short period of time, you can't afford to let customers down with bad experiences and miss out on their business.
Research shows that "49% of companies who champion the use of Marketing Analytics are likely to have profited well above their competitors." It's one of the best ways to differentiate your business in the market. This is where email optimization comes in! With the advent of social media, SEO and mobile marketing, it would be natural to assume that email marketing is dying a slow death right? That couldn't be further from the truth. Email marketing is alive and well, and it's arguably the most profitable means of marketing. Email marketing presents multiple business opportunities and helps increase ROI.
With email marketing, your business can create deeper relationships with a wider audience at a fraction of the cost of traditional media. In fact, "58% of marketers to increase spend on email marketing in 2017" – according to the GetResponse study, 'Email Marketing & Beyond: Global Industry Benchmarks 2017'which involved 2,510 digital marketers globally from a range of business sizes and industries from both B2B and B2C. The study also found that in terms of ROI, 18% of those surveyed said email marketing delivered the highest ROI.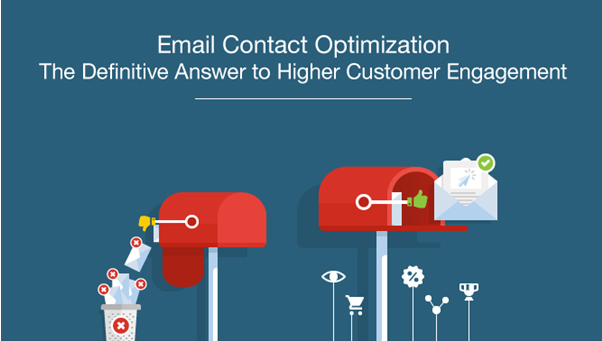 It is no wonder that email marketing is still one of the most efficient and effective ways to reach customers. One reason why email marketing has value for businesses is that it is an easy way to reach consumers on mobile without investing in new technology or software. It helps drive both online and in-store sales and is easy to customize as per the subscriber.
Relevance to customers
Customers are exposed to an average of 2,904 media messages a day but will positively remember only 4 as per the recent study guide published by Marketo. To ensure your emails are among them, they must be sent to those who find it useful. The right frequency is another important aspect. Too many or too few can both be equally harmful.
The peril of unsubscriptions
About 0.2% email users unsubscribe annually as per mailchimp. While this may not sound like a dangerous number, the real danger lies in subscribers who remain dormant. This not only hurts the engagement rates but also brings you closer to being flagged as spam.
Holiday Marketing
Holiday season marketing is at its peak. It is true around this time the customers always face plenty of promotional communication from businesses such as holiday sale advertisements, mobile and browser notifications, emailers and what not! Please be sure that as long as the messaging is personalized and relevant, your customers will be more than happy to receive communication from you. But don't overdo it!
So now that you have managed to break the ice with your customers and they have started to pour in large numbers to your website and make purchases – one part of your job is done. Yes – only one, because you have to simultaneously monitor and analyze performance across all online channels and predict your customer's next step!
Email optimization is a two-step process described as below: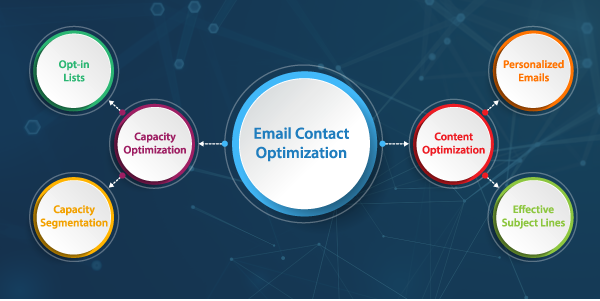 Step 1: Capacity optimization
To moderate the number of emails that customers receive, you can use various strategies.
Opt-in lists
A clear distinction among the emails sent to customers, such as promotions, cross-selling or general information, can be established by using dedicated opt-in lists. This gives customers a sense of empowerment as they can choose what type of emails they receive. Opt-in lists can also ensure that customers only unsubscribe from irrelevant sets of emails but are otherwise still engaged.
Segmentation
By setting the maximum number of emails a customer can receive based on their capacity to assimilate, you can ensure that the customer does not feel flooded with emails. The customers who are dormant can be eliminated from the list to avoid being flagged as spam. Based on an analysis of metrics such as email open rate and email click-through rate, capacity can be assigned to each customer.
Here's an example of how customers can be assigned capacity buckets. The x-axis is the open rate and y-axis is the click to open rate. Depending on the range the customer falls in, the maximum number of emails they can receive is decided (denoted by the number in the boxes).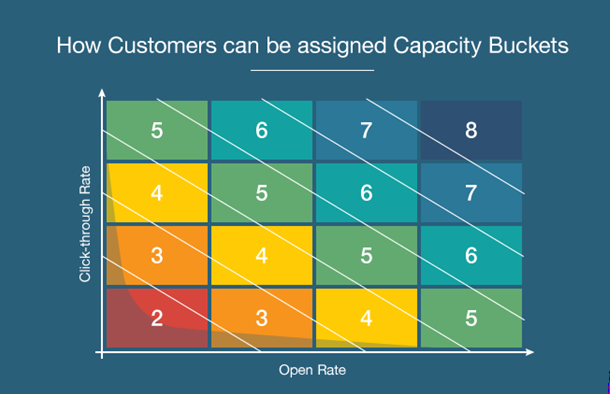 This capacity can be made dynamic by increasing the number of emails sent to customers based on the improvement in engagement rates.
Step 2: Content optimization
Another way to maximize customer engagement is through content optimization.
Effective subject lines
A good subject line is the first step to convince your customers to open your emails. It should let your customers know what they are going to learn or benefit beforehand. A financial management service boosted email clicks by 228% by a change of subject line. This was tested against a previous strong performer and showed a 100% increase in email opens.
Personalized emails
Messages tailored to individual customers give a personalized experience, hitting home with relevant content drives conversion. From addressing the customer with his first name in the subject/greeting line to sending different emails to customers based on their interest, personalization guarantees a big boost in engagement.
Netflix does a good job in not only personalizing subject lines but also recommending content based on consumption history.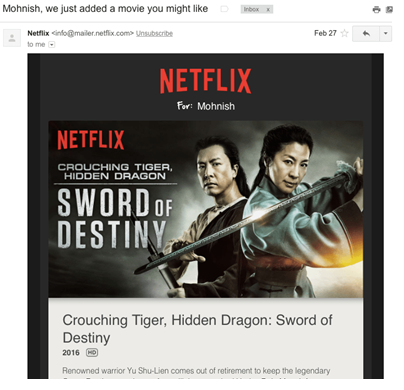 Predictive analytics
Leveraging customer data based on past engagement, demography, social behaviour and interests helps you target customers. They are most likely to engage and increase your ROI. Three ways to use statistical modeling for targeting are:
Clustering Models
Based on behavioral metrics, or product and segment based metrics, algorithms can be employed to create customer segments.
Propensity Scores
To predict the customer's future behaviour, you can run propensity models using:
Previous engagement metrics like the previous email opens, clicks and conversions
Profile metrics like demographics and preferences, and
Transactional metrics like total revenue generated and revenue generated from email conversions.
These are fed into a logistic regression model to predict the probability of a customer to interact with your mail. Based on the threshold (which is usually based on the event rate) you would be able to find the right target for your email campaigns.
Collaborative Filtering
Item collaborative filtering will help understand the similarity between your new products and existing products that have already been exposed to customers. This similarity is found by correlation. By a linear regression, the system can recommend which new products are similar to which of the old ones. Based on this, you can target customers who interact well with the old products for the similar new products.
Measuring your success
After choosing the appropriate capacity buckets and modeling techniques for the email marketing campaigns, customers can be split into test and control groups to validate the performance. Here are some straightforward and essential metrics to measure the effectiveness of your email marketing campaign:
Open rate: Percentage of email recipients who have opened the email
Click-through rate: Percentage of email recipients who have clicked on the content/links in the email
Conversion rate: Percentage of email recipients who have completed a desired action
Unsubscription rate: Percentage of email recipients who unsubscribe from the mail list
List growth rate: The rate at which your email list is growing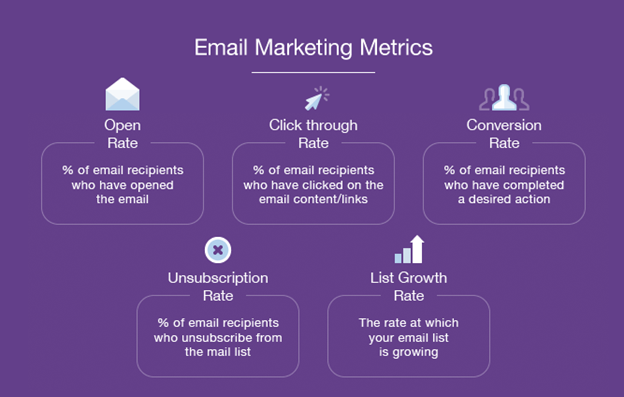 With email optimization, you can not only maximize customer engagement, but also generate a higher ROI on your marketing spends. Email marketing is a targeted, shareable, credible, measurable, and cost-effective tool overlooked by many. With a strategic email optimization approach, proper guidance and a strong message, your business is sure to benefit from email marketing.
To know more about our Marketing Analytics related services, write to marketing@latentview.com