LatentView had an opportunity to Interview Gregory Piatetsky-Shapiro, Ph.D., Data Mining and Analytics Expert from KDNuggets – a one-stop target for all things related to data analytics. If you haven't heard of Gregory or have not visited KDNuggets, you are missing a treasure trove. Follow him at @kdnuggets on Twitter.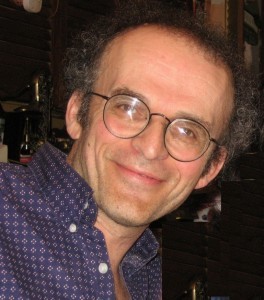 We wanted to use this opportunity to ask a wide range of questions and get pointers that would help the audience get a feel of the gamut of possibilities within the realm of Data Analytics. Gregory has been generous enough to quote pertinent references and also elucidate various aspects using the work covered by KDNuggets.
According to you, what makes a Big Data Solutions/Services provider? Is there a minimal set of skills/capability that covers major requirements for most of the big data projects?
First, I want to mention that most businesses do not have Big Data problems. Quoting a recent article by Christopher Mims for Quartz Most data isn't "big," and businesses are wasting money pretending it is .
This is also supported by a recent KDnuggets Poll, where a median answer to the question Largest Dataset Analyzed/Data Mined was in 40-60GB range, the data size which comfortably fits on a single laptop.
However, Big Data is where some of the most interesting and exciting problems are today, and it is the leading edge of technology.
Current Big Data environments require dealing not only with 3 Vs:
Big Data Volume, requiring Hadoop clusters or similar technology.
Big Velocity: for some problems, like Twitter analysis, military, or high-speed trading there are big and fast real-time data streams.
Big Variety: are there texts, images, video, links, or other inputs in addition to structured data?
But also Privacy issues, Data security, Data ownership, Data Quality, and Data governance.
However, the focus should not be on Data but on the value 'hidden' in Data. Extracting this value requires analytics and statistical skills. Also, equally important is the ability to focus on the right questions, which requires business skills. Finally, successful deployment cannot be done without organizational skills.
Top three industries/markets that are prime for Big Data as it stands now (not based on the buzz around every data big out there but based on your observational history)?
CRM/consumer analytics and financial services/investment/banking are probably still the most popular, but we also see a lot of growth in Big Data applications in health care analytics, energy, and education. Here is an article we did last year that gives a glimpse of how Analytics was applied – Where did you apply Analytics/Data Mining in 2012?
What are your views on how to make it big in Marketing Analytics?
By a combination of having good analytics tools, talented people, and developing expertise in several verticals.
As an Analytics Service Provider, how does having Intellectual Property(Products, Solutions, Platform) asset(s) weigh against pure in-house professional services expertise(math/business/modeling)? How does the needle tilt?
Intellectual Property and proprietary platform is especially valuable for company valuation, for VC investments and possible acquisition. On the other hand, open source platform like R or Python are more popular now and can be more effective and productive for analyst work.
Ideally Analytics Service Provider should have a combination of both some specific vertical knowledge and IP and skills in using existing platform.
Also, vertical, industry-specific business/domain knowledge is an important component. You cannot take an expert from insurance and have her immediately be an expert in health-care, and vice versa.
Your take on which trend (Omni-Channel Shopping for Connected Consumer Vs Mobile Wallet) is the top trend to watch out for in Retail this year?
I don't have any expertise on these trends, but Google Trends shows that there is a lot more interest in [Mobile Wallet] than in [Omni-Channel Shopping] – see Google Trends – Mobile Wallet Vs Omni- Channel Shopping
We would like to thank KDNuggets for this interview and Gregory for his detailed responses and references. We would surely like an opportunity to talk more with him in the future.
Folks – what do you think? Do you Agree or Disagree with the views expressed in the above answers? Do you have any supporting or augmenting thoughts? Or did you find this useful? Please leave your comments below.