Using Analytics to Drive Innovation: Subho Moulik, Head of Global Innovation, Whirlpool.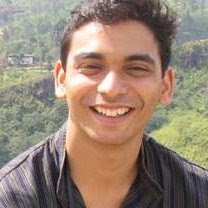 Subho Moulik explains how Whirlpool is using data to further innovation that will lead to competitive advantage. 
Innovation at Whirlpool is not new. We have been going down that path for some time now. Whirlpool started in the 1918's as a private label supplier to Sears. If we remained just that, we wouldn't be where we are today. We diversified and that diversification was driven by innovation.
But what happens within companies and across sectors is that there is a cycle of innovation – you witness a big upturn and focus on innovation, markets get rough and then that focus turns to cost, and then you have to recover. We go through that…