Besides building a vibrant community and increasing awareness when it comes to new products/features, there are other nuances that explain the rationale in leveraging social media for marketing a company's brand.
'Reach' and 'Engagement' are the two metrics companies typically focus on, but their critical challenge would be to optimize their efforts and marketing dollars between these two components depending on what the overall goal of the business is. Here, we look at Facebook as our primary social media channel and believe that the broad findings can be applied to other channels as well.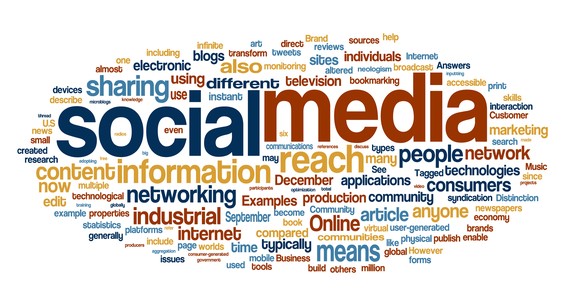 Reach
Reach is a measure of the range of influence of any content i.e. it is the measurement of how content has spread across through any particular social media channel. At a very basic level, it can be thought of as the number of eye-balls your content is getting. It is a way to connect with the target audience and keep them well-informed about the brand.
For instance, on Facebook, 'Total Reach' is the number of people who have seen your post. Your post reaches someone when it's shown in the News Feed. 'Total Reach' can be broken down as organic, viral and paid. 'Organic reach' is the number of unique people who saw your post on their feed. 'Viral reach' is the number of unique people who saw your post from a story published by a friend, while 'Paid reach' is the number of unique people who saw your post through an ad.
Companies can improve reach on Facebook by any of the below three ways:
1. Sponsoring posts: Essentially, this is a form of paid reach which ensures that content pops up in the consumers' news feed, thus eventually adding to the total reach.
2. Increasing their fan base, thereby ensuring that the organic reach improves.
3. Posting viral content (viral reach) which leverages the network effect wherein friends of friends are able to see the content.
Based on the above definitions, reach will necessarily involve some amount of paid marketing dollars in sponsoring posts, acquiring new fans and/or creating viral content.
Engagement
Engagement is a measure of the actions taken by users on the posts. A highly engaged post is a sign of increased activity and by definition increases viral reach. Engagement is largely driven by the content of posts and the efforts of a company's marketing team in building a dynamic community where consumers share content and stories actively. On Facebook, engagement is measured as the no. of times your post is liked, shared or commented on.
It is extremely critical for companies to focus on engagement as ultimately, their consumers are the best brand ambassadors. Further, with the proliferation of digital advertising, studies have shown that people trust recommendations from friends more than the companies themselves*.
An analysis of the types of posts shows that engagement metrics are typically higher in the following cases:
• Posts where consumers are invited to be part of the community – such as tagging a photo, asking for feedback, contests etc.
• Posts relating to key events such as women's day, president's day, contests, etc.
• Posts related to regional games.
• Q&As, polls, posts with call to actions.
Including a statement or pointing to specific content on your articles that you are sharing, could also drive more engagement. Some studies also suggest that users tend to share content that is less promotional and more personal**. Therefore, brands need to curate content that is inspiring and useful, beyond the products they're selling.
To Reach or To Engage – That is the Question:
Now that we know that both reach and engagement are critical components, the question that arises is – how to optimize the efforts and dollars between the two? Increasing reach by definition leads to increased brand awareness, while increasing engagement typically leads to building a stronger community around your brand. While the ideal scenario is to increase both reach and engagement over time, the focus on a specific metric will depend on the goals of the marketing team.
By definition, we can notice a very high correlation between engagement and organic as well as viral reach which eventually helps in building a brand community. Also, even if the brands invest heavily (paid reach) to get more consumers to see their content, it doesn't always translate into any active engagement on the company's brand page. Therefore, reach is great for creating awareness and increasing the consumer base, but unless companies are able to convert these new users into engaged users, these efforts will not be sustainable in the long run. However, any effort to increase engagement is going to be beneficial in the long run as companies predominantly attempt to leverage Social Media to build a loyal base of customers who are passionate about their brand and can spread positive word of mouth in their circle.
Ultimately, the key metrics that we focus on, be it Reach or Engagement, will need to support the goals of the business division. It is extremely important that companies achieve alignment in their social media strategies and business goals by leveraging the appropriate metric to support the long-term vision of the company.
With inputs from Divya Balakrishnan
*Source: Forrester Research
**According to an article published by Marketingprofs.com