In today's world, carbon emissions are ubiquitous and have reached such proportions that they have begun impacting the health and well-being of life on earth. These carbon equivalents or greenhouse gases (GHGs) have also started trapping the sunlight within the earth's atmosphere. These heat-trapping gases can be conceived as a blanket wrapped around the world, keeping the planet warmer than necessary, which impacts the climate. So, it is high time we realize the gravity of this situation and identify solutions to resolve it.
An old adage "what gets measured gets managed" holds true. Bringing greater carbon intensity transparency can help organizations manage emissions better and analyze business risks and potential opportunities. At the same time, corporate managers and investors have shown increased interest in carbon footprint analysis, which provides a snapshot of how a company may contribute to the economy's carbon intensity. The infographic shown below is a snapshot of harmonized carbon footprint from various technology companies.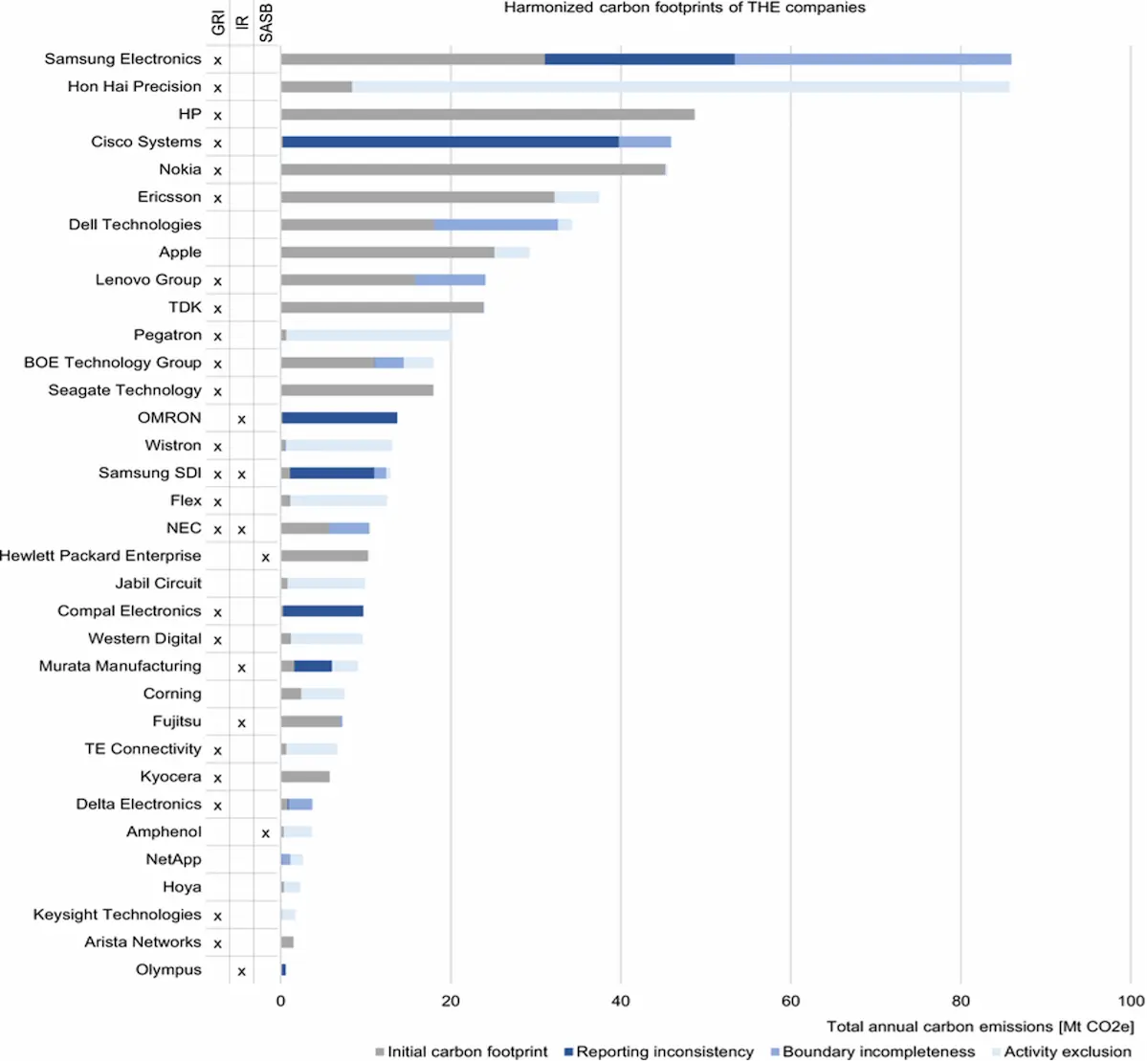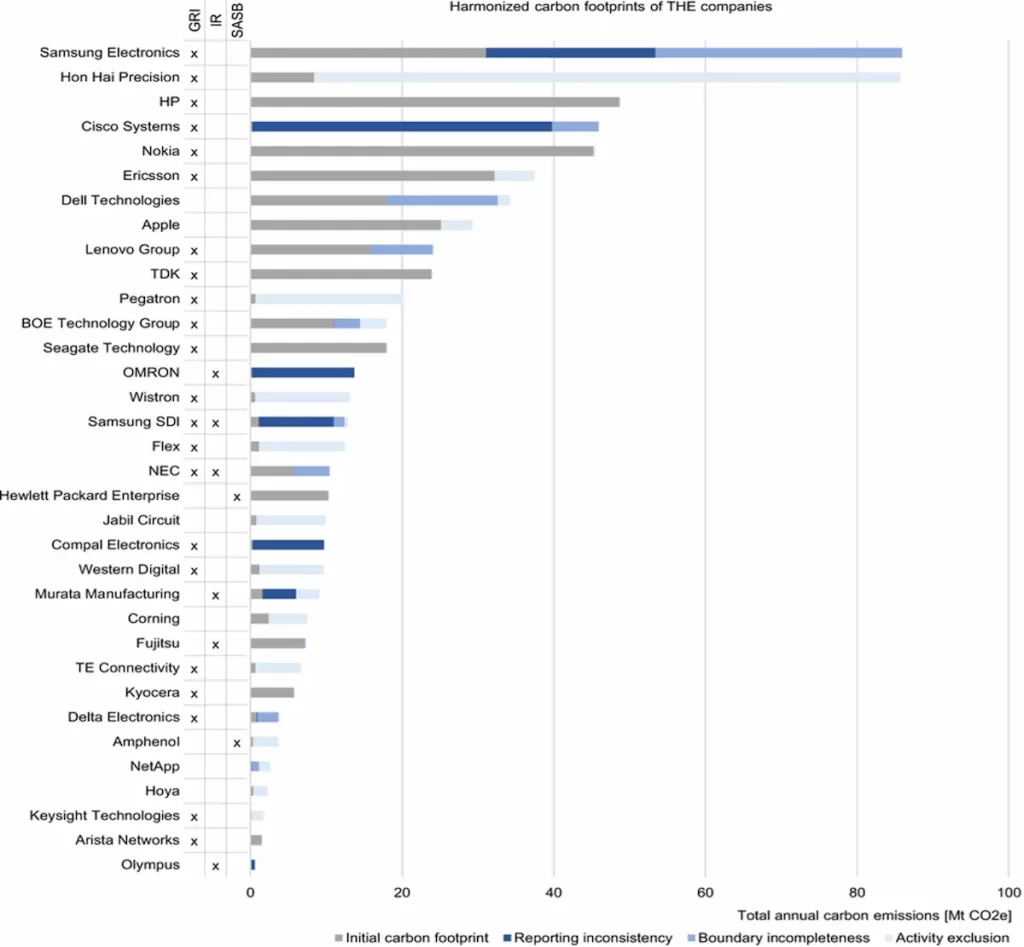 As per the analysis, one of LatentView's clients expressed concern about the data and sought to reduce carbon footprint. So, the client CEO listed a few goals to combat this problem, such as:
Reach net-zero carbon across the value chain by 2040 — defined as its operations, supply chain, and customer use of products and services.
Aim for carbon neutrality and zero waste mark in operations by 2025 and in supplies business by 2030.
Achieve a 50% reduction in value chain GHG emissions by 2030 (based on emissions data from 2019).
Reach net-zero deforestation.
Achieve 75% circularity in materials by weight for its products and packaging by 2030 and zero waste in managed facilities by 2025.
Reach carbon neutrality in their customer support organization.
The Client's Approach
On a typical day, over 1.5 million products are shipped between our client's manufacturing sites, distribution centers, and customers. The emissions by supply chain and products and solutions contribute 34% and 61%, respectively. The client started using more eco-friendly products to achieve their product and solution target.
Our client provides home users and micro-businesses with printing ink. The unique feature of this service is that it anticipates when the customers' printer's ink runs low and sends replenishments and recycling envelopes directly to them. Our client was able to decrease its carbon footprint in ink purchase and distribution by 73% and reduced energy and water use by 69% and 70%, respectively, compared with traditional cartridge purchases.
Another method used by the client to reduce carbon footprint is through managed print services (MPS), MPS helps customers manage and optimize their printers and digital workflows by combining hardware, supplies, software, and consulting and management services. Servicing and maintaining printer fleets and refurbishing and redeploying units help customers keep printing equipment in use longer. MPS reduces GHG emissions by 12%, improves resource efficiency by 13%, and decreases ecosystem impacts by 12% for a multifunction color laser printer. The client also plans to start warehouses in many cities to reduce transportation-related emissions.
LatentView's Solution
To enable multiple customer servicing and eventually reduce repeated visits to the same location by service personnel, we built a framework to calculate the distance between the locations in advance and allow the client's service personnel to plan servicing accordingly so that they can perform multiple servicing simultaneously. We built a distance calculation model using Talend, with Google APIs being used to calculate the distance. This model uses distance matrix API, which calculates the distance between source and destination depending on the mode of transport, and similarly geocode API and Haversine formula if air travel is the mode of transportation.
To calculate the total carbon dioxide equivalents emitted in tones, we tracked the weight and the number of products shipped and multiplied it by the carbon emission factor of the respective product and the distance to be shipped. This data was fed to the PowerBI dashboards, which provided an estimate or outline of processes where emissions could be reduced further.
Impacts and Benefits
With the implementation of the LatentView solution, the client became aware of the distance and carbon emissions in advance. This helped them plan vehicle servicing in one go, as well as reach the goal of net zero carbon in the future, which goes a long way in achieving a net zero carbon future. With the solution's cost-effectiveness and time savings, the client's estimate showed that carbon footprint analysis can reduce nearly 1.38 million tonnes of carbon dioxide equivalents by 2025.
The Way Forward
Like our client, many organizations have started pursuing carbon emission inventory projects to set a baseline for their carbon footprints in preparation for future carbon mitigation projects. And it is not just the organizations planning on reducing carbon emissions; governments worldwide are proactively implementing policies to meet carbon emission norms and reduce the impact on the climate. So, it is high time that the organizations identify the authentic sources of emissions and allow the largest sources of carbon emissions along the supply chain to be targeted first and most cost-effectively.