In today's world, the solutions for clients' business needs range in multiple dimensions from application development and workflows to business intelligence and AI/ML technology. Typically, for each business requirement, we are used to creating an individual application. However, the integration and collaboration of these applications have always been challenging.

Traditional application design and development is a slow process with a long development cycle (generally months) and requires substantial investment in numerous technologies and programming expertise.
Broadly, the application development cycle consists of 6 stages:
Requirement Gathering and Analysis
Design
Development
Refinement
Testing
Launch and Maintenance
Comparison between similar apps developed in Full Stack and Power App:
| | | |
| --- | --- | --- |
| Tools | Full Stack Development | Microsoft Power Platform |
| Design to Launch Cycle Time (On Average) | 20 – 24 Weeks | 6 – 8 Weeks |
| Developers | 4-6 | 1-2 |
By comparing the time taken to develop two similar applications using Full Stack Development and Power Apps, we observed that, by using Power Platform, we drastically reduce the development time and a 60% reduction in cost.
Quick Insight into the differences between Full Stack and Power Apps Development:


This reduction in development time leads to better consumer delivery and decreases development expenses by 60%.
Let's first understand the different products available as part of the Power Platform.
Power Platform
Power platform is a suite of products offered by Microsoft for harnessing the power of data:
Using Power BI, we build visuals and dashboards for Business Intelligence and actionable insights
Using Power Apps, we quickly create low-code/no-code Custom Business Applications.
Using Power Automate, we define and customise – different types of workflows (Automated / Scheduled / Instant) and business process flows based on the requirement.
Using Power Virtual Agents, we create powerful chatbots with a no-code graphical interface.
Using Power Pages (evolution of Power Apps portals), we create no-code websites for internal and external audiences.
Power Platform
Let's dive in and take a deeper look at Power Apps and understand how it makes application development on the fly easier.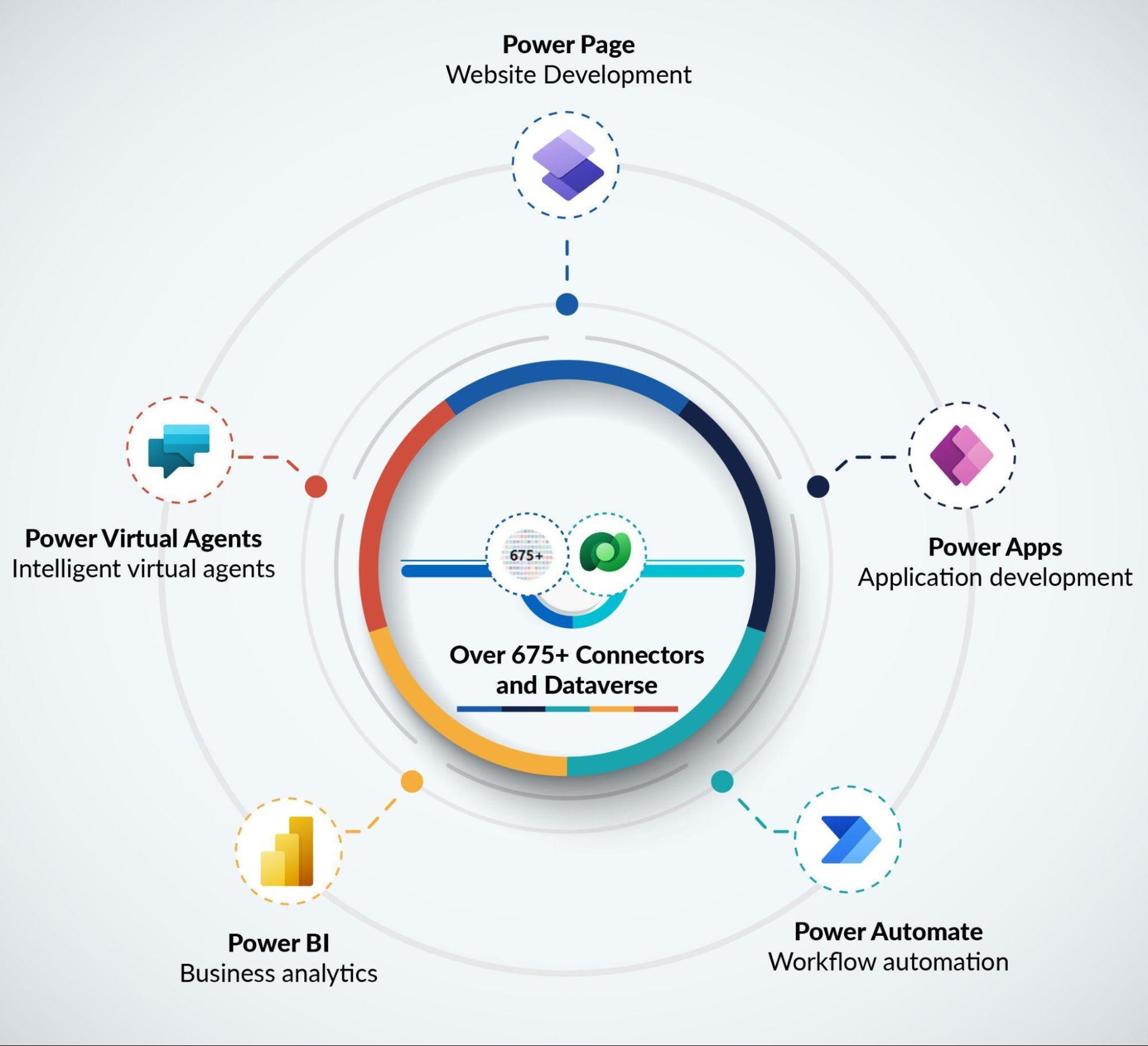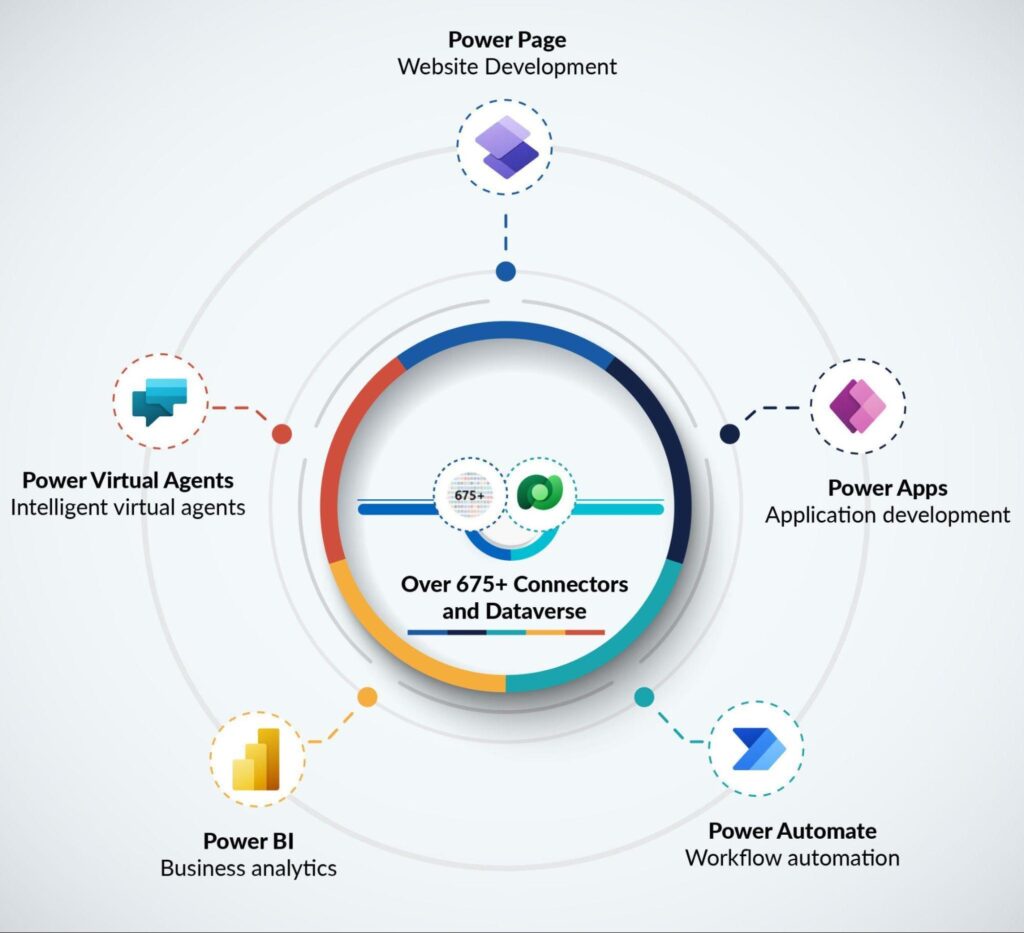 Power Apps
Power Apps is a set of apps, services, and connections that lets us easily create custom apps for the organisation. With Power Apps, we can construct business apps that connect to various data sources like SharePoint, Microsoft 365, Dynamics 365, and SQL Server.
Power Apps is a components-based application development tool. The 'Insert' pane of the toolbar can be used to insert various controls, such as Text Input, Edit/Display Forms, Gallery, and Data Table, directly into the screen without any code. The different characteristics associated with each of these controls can then be customised using low-code. It does away with the need for programming knowledge. As a result, even non-IT professionals can easily learn how to create apps.


Developers can create custom components in addition to the pre-existing ones. This functionality comes in handy when a specific feature needs to be implemented several times in the same app or across multiple apps. We can download and add custom components published on the developer community page on PCF Gallery.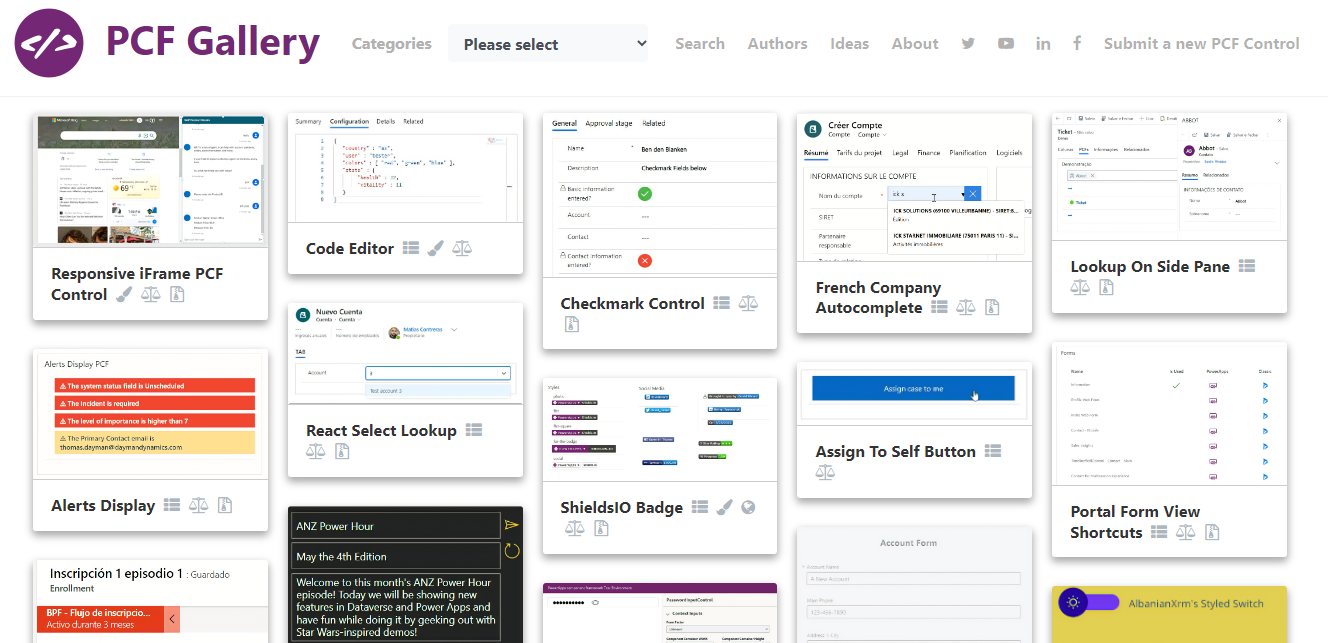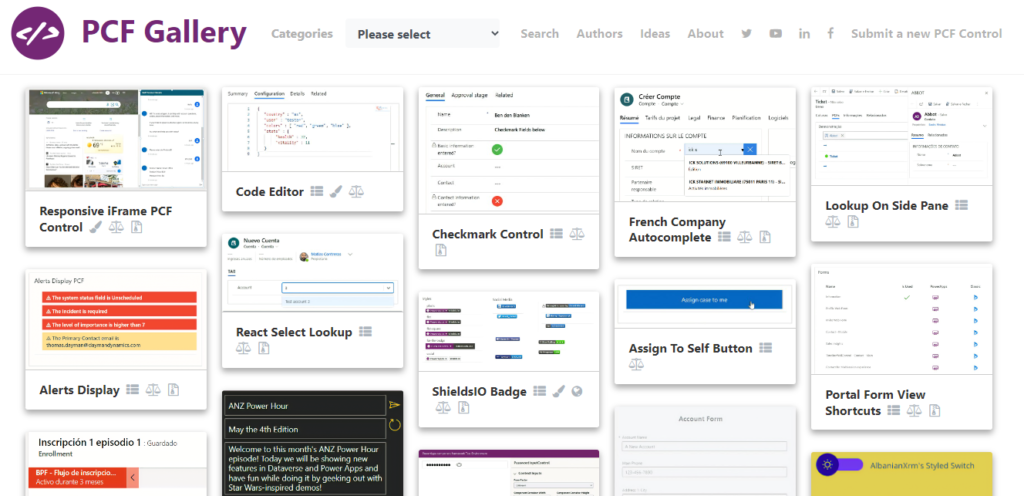 'Build from Image' and 'Build from Figma' can be used to create an express design and prototype for simple form-based screens. Using the 'Build from Image' option, the components and data source are mapped to the uploaded image, and the screen design can be assessed in no time.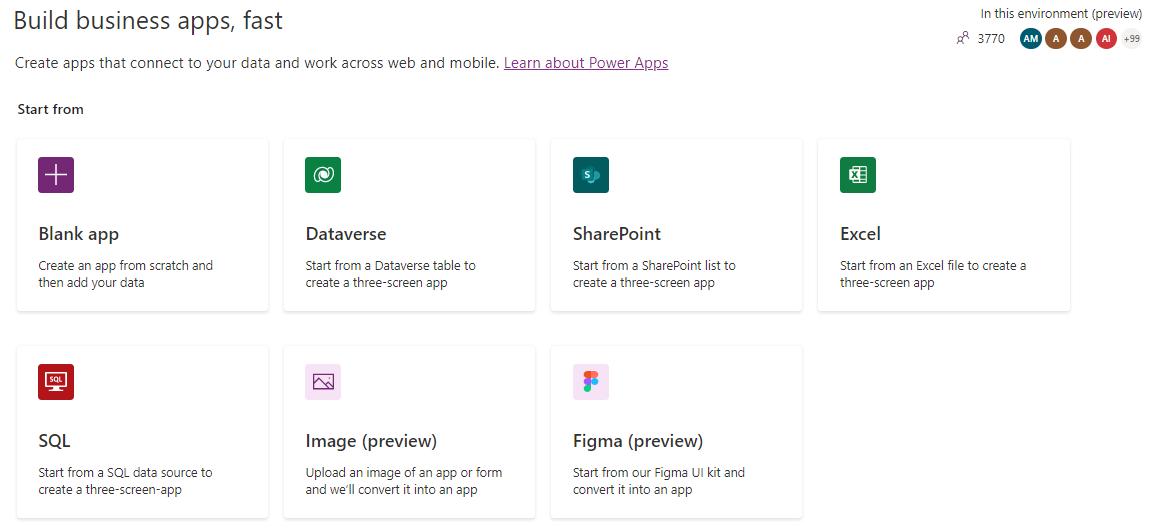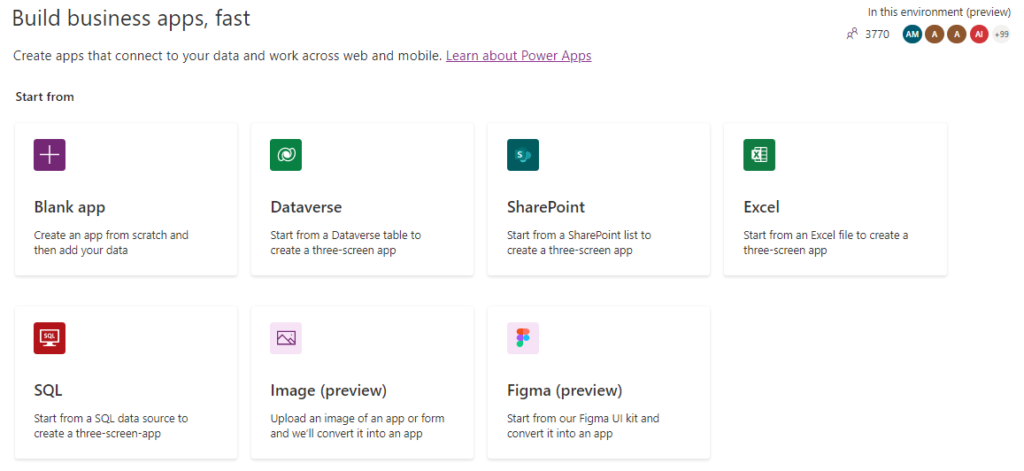 Instead of an API that allows the service to connect to Power Automate and Power Apps, Microsoft provides published Power Platform Connectors that act as a proxy or a wrapper around an API. Each connector has its own set of triggers and actions that can be installed and utilised without any prior understanding of how API services work. Azure Blob Storage, SQL Server, SharePoint, Teams, Outlook, and Planner are among the 700+ connectors available today.
Integration of Power App with other Power Platform products:
Microsoft assists with the integration of Power Apps with all the other Power Platform products.
Using Power Apps for Power BI visual, the app thus created can be easily added inside the Power BI as a visual component. The users, having access to both Power Apps and Power BI, can access all the app functionalities directly using the same Power BI Service link. Furthermore, the context-aware data from the Power BI visual can be given to the canvas app to perform real-time adjustments in the app, allowing for interaction between Power BI and Power Apps. For more information on the same, kindly visit Power Apps Custom Visual.
Using the Power Automate connector in Power Apps, instant workflows with multiple use cases can be created. The following are some of the most common use cases:

Personalised Email notifications via Outlook/Gmail
Data Source CRUD activities, such as in SQL Server
Refreshing a Power BI dataset on-demand
Post a message in Microsoft Teams chat or channel
Create/Add a new task in Planner
Upload/Download specific files in Azure Blob Storage
Extracting filtered data from Data Sources and converting it to Excel/CSV
A Power Virtual Agents chatbot can be integrated into a Power Apps portal page to answer questions asked by customers. A chatbot (bot) can automatically reply to questions being asked by a customer in a chat session after being customised with various themes and trigger words.
Together, it enables us to provide an end-to-end solution for a particular business need in multiple dimensions by working collaboratively.
Conclusion
Data analysis, App Development and Automation are handled traditionally by IT teams. To accomplish these tasks, the team would have to outline their needs and expectations, present these requests to their IT department, wait to see whether they were approved, and then wait for them to produce. If done internally, this process would take a long time and require many resources, or it would be expensive if done outside. Furthermore, these problems frequently need urgent answers – thus, any delay can impact the organisation too.
It is the beginning of a new era, and Microsoft's Power Platform gives business users the ability to design and build applications, automate workflows and reports, and generate business insights and value. Its products are one-of-a-kind that provides enterprises with centralised reporting and automated operations. Modern enterprises can leverage this capability and respond to, and address market challenges more seamlessly. This capability, in turn, attracts customers to Power Platform and contributes to higher employee satisfaction.
By reducing application development time and allowing developers to construct unique apps using Power Apps, we can substantially cut development expenses by 60%. Ultimately, providing end-to-end business solutions using Microsoft Power Platform can result in time savings, reduced cost, higher customer service, and increased revenue.
For More Information: