In the halls of marketing fame, customer acquisition stories get all the attention while those involving retention are rarely discussed with the same fervor and enthusiasm. Yet, most marketers will admit in private that customer retention is the single most important priority and an integral part of their customer retention strategies, which significantly impacts their bottom line. According to global consulting firm Bain & Company, it costs six to seven times more for an organization to acquire a new customer than to keep an existing one.
Increasing customer retention and loyalty is particularly relevant for retailers as they attempt to grab market share in a competitive environment. But how exactly can retailers identify and create loyal customers? Mere numbers — visits to a website, for example — do not tell us the full story of brand affinity unless they are also accompanied by other critical indicators regarding attitude or perception, and sentiment or advocacy toward the brand.
In creating a loyal customer, retailers need to first segment their customers based on their specific phase in the retention cycle. During each phase, data analytics can aid and support their outreach and marketing efforts.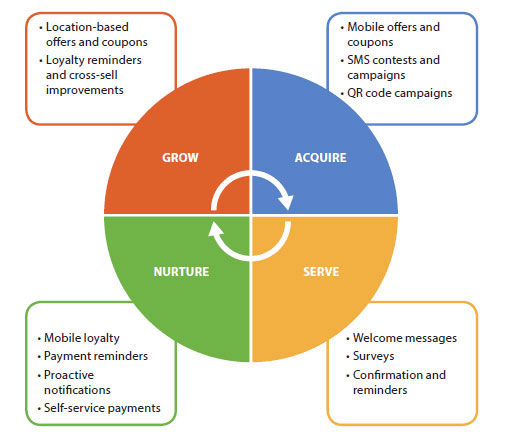 When it comes to acquiring a new customer, retailers typically use a variety of channels to draw customers into their stores. These include advertising, promotions, affiliate programs, referral programs, coupons, rewards and other incentives. By effectively leveraging data analytics during this phase, retailers can ensure that these efforts are more than just random attempts at attracting customers.
How exactly can data help? Some of the ways analytics can be leveraged include better attribution insights or clues into what leads prospective customers into their stores. By identifying and gaining insights on better understanding the motivation of potential high value customers, retailers can redesign their promotions and product mix to attract such customers.
There are several ways in which a combination of internal and external data from CRM systems, transactional reports and demographic databases can be pieced together to get a better picture of what drives a customer to consider a purchase. When such information is combined with geographical data gleaned from mobile devices, it gives retailers a location-based map of customer sentiment and inclination. This can help them target customers with timely promotions and updates. For example, a customer could get a notification about a special discount on running apparel in a sporting goods store as soon as they step into a mall where that store is located.
Retailers often believe once a customer enters a store, online or brick and mortar, and make a purchase, they are a potentially loyal customer. They are entered into a database and the retailer begins treating this group (customers who have made a purchase) as a homogenous entity, running campaigns and offers to convert them to "loyal customers." But they often do not meet with much success and have a very low conversion rate. The reason for this is customers all have different stages of brand involvement. To begin with, it takes a certain number of transactions before a customer and their purchases can be classified as intentional and not merely impulsive. What that number is changes from business to business, but a look at historical data can very quickly help define that threshold.
It is within this customer set, the ones that have reached the purchasing threshold, that you begin looking for "loyal customers." Analytics can help create models based on historical data as well as external data, like wealth credit scores to predict high net worth customers, or common patterns of behavior, sometimes referred to as DNA markers. Customized campaigns directed at this segment will have greater success and higher conversions.
Ultimately, customer experience and satisfaction holds the key to driving repeat purchases. This is certainly more important in some sectors versus others. In the travel and hospitality sectors for example, positive customer experiences are essential for repeat transactions, while negative experiences could stifle this portion of business completely. Again, retailers can turn to data analytics in order to isolate bottlenecks and constraints that result in poor customer service or — in the case of an online business — cause customers to abandon their purchases.
As is clear from all of this, customer retention is a critical process that requires an understanding of where a customer or prospect fits in the retention cycle. With this understanding in place, data analytics can come in to help marketers cultivate the quality they most value in their customers — loyalty.