Over the past two decades, organizations have invested heavily in reporting business intelligence (BI) solutions and dashboards. But businesses create an overwhelming number of dashboards with incomplete information that does not provide insights into the underlying reasons for trends or patterns. In other words, the BI solutions fail to address the "Why" behind the data.
The adoption rates of such reporting solutions have stagnated at merely 30%, and only 10% of executives believe their company is analytically mature. Hence, organizations are looking at developing self-supporting platforms to help them perform real-time analysis and deliver actionable insights for better decision-making. Introducing artificial intelligence (AI) to the BI solution framework is the need of the hour to meet the needs of a self-supporting platform. With AI-driven BI solutions, organizations can:
Streamline operations
Increase efficiency
Improve accuracy
Predict trends
In this blog, we will discuss how AI is helping organizations to pivot from traditional dashboards to intuitive decision boards.
AI in Business Operations
AI is defined as a machine's ability to mimic human cognitive and learning processes. AI attempts to quicken problem-solving and decision-making without committing mistakes. Organizations increasingly use AI for data collection, analysis, consumer contact, and staff onboarding. AI's growing importance in operations has impacted all business-related departments.
By integrating AI into the BI solutions framework, organizations can make better, more timely, accurate, and consistent decisions. AI helps them in accurately analyzing large datasets. As a result, business teams benefit from a sharper focus on tasks associated with their industry. This approach assists them in quantifying data without the involvement of humans, allowing for precise forecasting and enhanced decision-making.
AI can handle anomaly detection, data processing, in-depth analysis, and trend recognition. The last decision-making steps are fully automated or transferred to a human end. AI in BI is a game changer because it enables line-of-business (LOB) users to quickly discover data-driven insights in their industry without the need for specialized data science skills.
AI in BI empowers all users — not just IT specialists — to derive valuable, simple-to-understand insights by operating independently of IT while staying within an organization's protected and managed IT architecture. To customize and personalize users' data insights, AI in BI brings the power of natural language and learns from their interactions.
Users can ask queries in plain language and receive responses in English using a natural language interface (NLI), which combines natural language processing (NLP) and natural language generation (NLG). As a result, they can obtain a greater understanding of their data using simple exploration tools.
The algorithm then suggests visualizations, dashboards, and other easily understandable metrics to deliver compelling, condensed, and explicable data based on user inquiries. Automation of data preparation and cleaning is made possible by AI in BI. Data preparation for analysis is handled by the system, freeing up IT analysts and LOB users to focus on more productive tasks.
How Does AI Enhance BI?
Turning Business Users Into Data Experts
It enables all users to find the knowledge and solutions to their business questions quickly. In addition, the pre-trained AI model can focus on specific BI activities like visualization recommendations, "what if" scenarios, and forecasting to assist managers in crucial decision-making. With AI in BI, the level of detail and insight is astounding.
Exploring Data at Deeper Levels
Using AI in BI, organizations can upload datasets, discover facts about the data, and create stunning visualizations in minutes. The AI system will provide the answers and suggest ways to explore data for additional insights. By translating insights to action, BI solutions can explain a problem, but AI will be useful in resolving it.
AI-Driven Visualization in BI
A typical dataset contains numerical elements, such as numbers, amounts, measures, etc. Power BI has AI capabilities built right into the platform. Studying this numerical information correctly allows organizations to discover new insights. Although analyzing non-numerical data can be difficult, Power BI's AI tools let organizations examine text data to uncover new insights. The types of AI visuals used in Power BI are:
Key influencers
Q&A
Decomposition tree
Key Influencers
The key influencers visuals aid in understanding the variables that affect a metric of interest. It analyzes data, ranks the essential variables, and highlights them as major deciding factors. They help make sense of the variables influencing a specific measure.
The key influencers perform data analysis, rank the essential variables, and highlight those variables as major controlling elements. They also compare the relative weights of these aspects, enabling organizations to create their visuals while comprehending the influences on them and the reasons behind their appearance.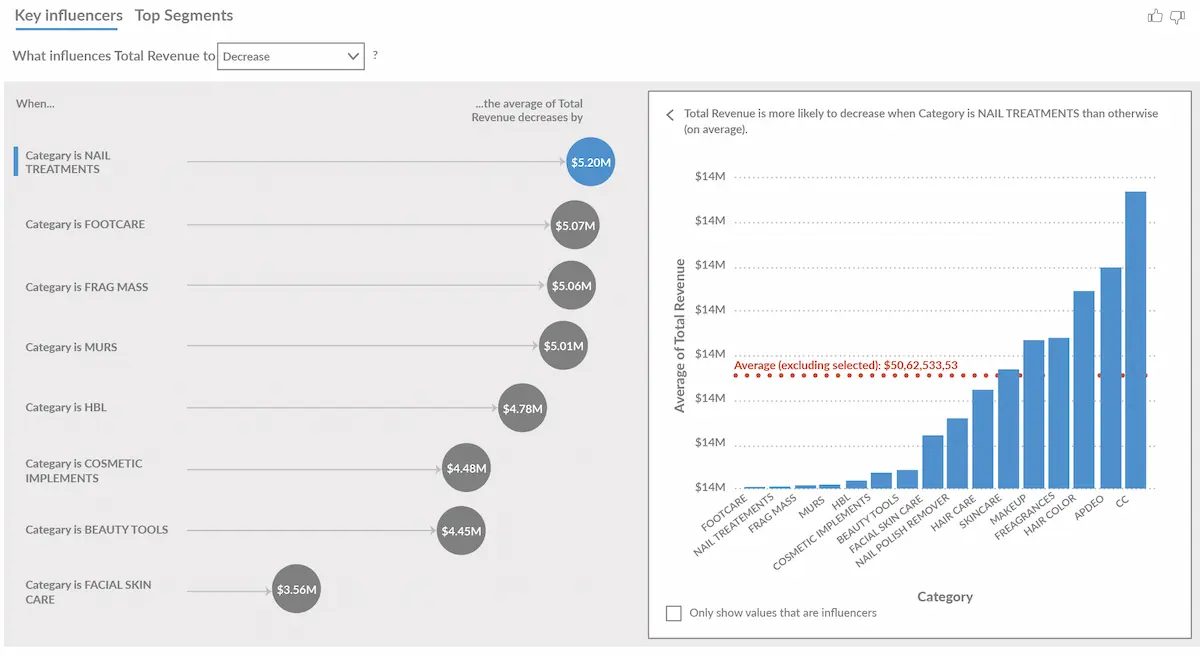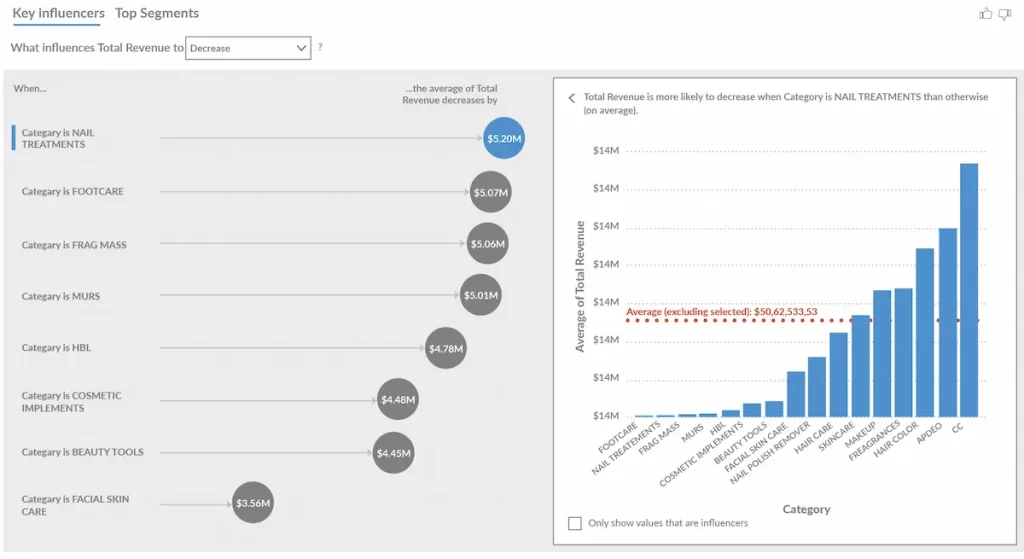 Q&A
Sometimes the fastest way to get an answer from data is to search over data using natural language. The Q&A feature in Power BI lets organizations explore their data in their own words using natural language. Q&A is interactive and fun. Power BI Q&A is free and available to all users. In the Power BI Desktop, report designers can use Q&A to explore data and create visualizations. In the Power BI service, everyone can analyze their data with Q&A.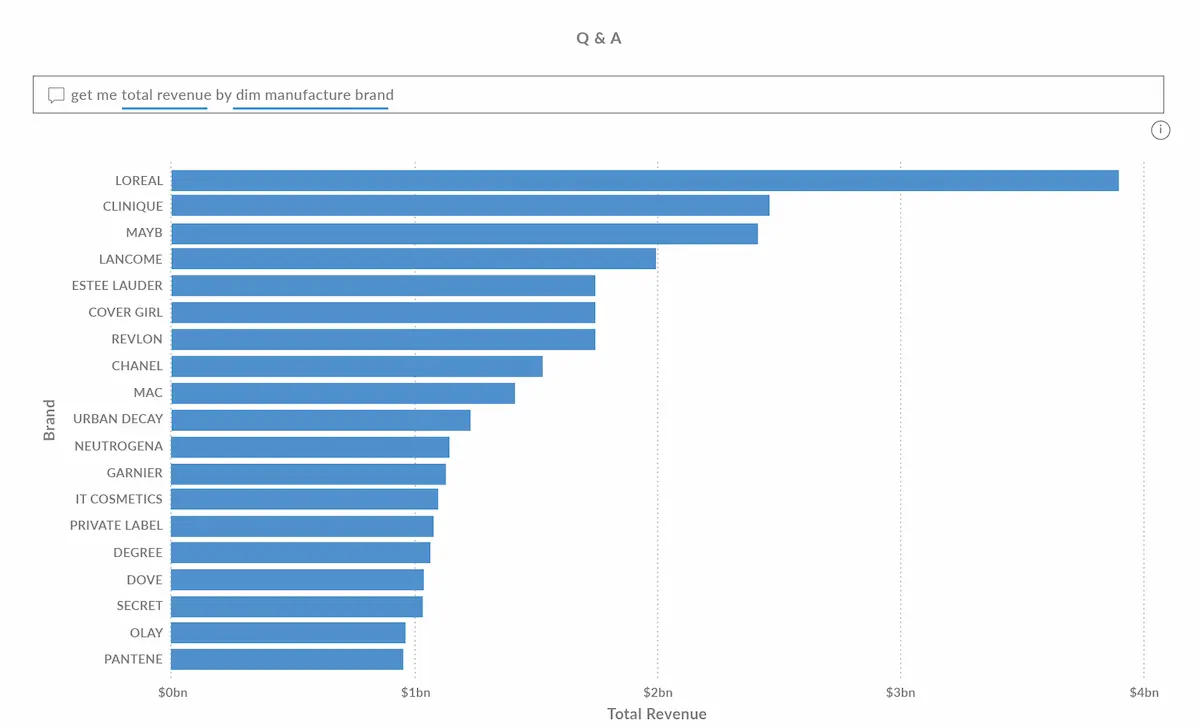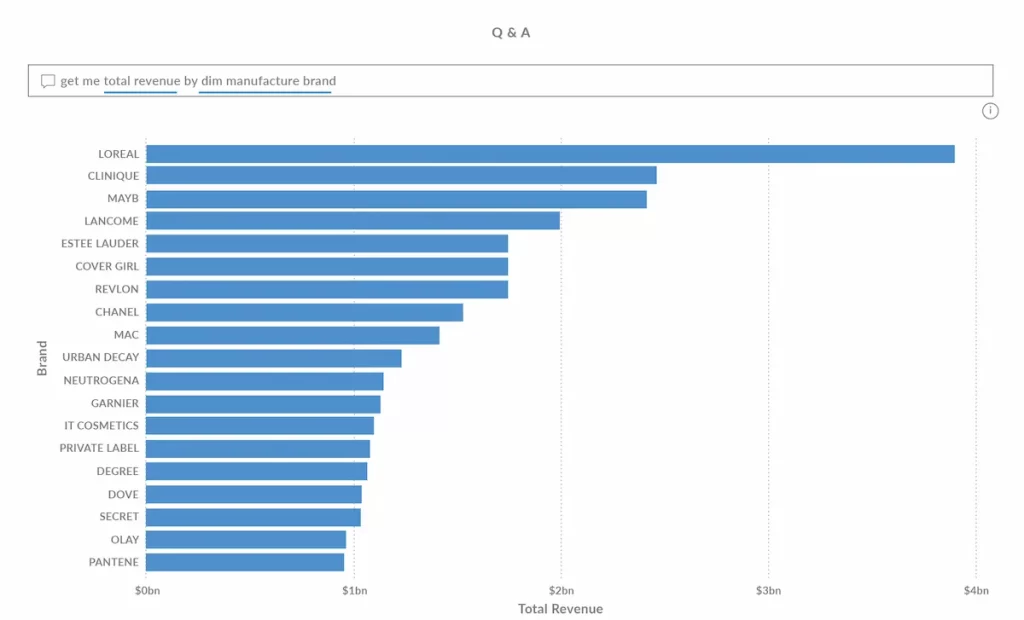 Decomposition Tree
The decomposition tree graphic allows organizations to see data in various dimensions. It collects data automatically, enabling it to drill down into the dimensions of data in any sequence. A decomposition tree is also helpful in discovering the next dimension to dive down into depending on a particular criterion since it's an AI visualization. As a result, it's a necessary tool for ad hoc investigation and root cause analysis.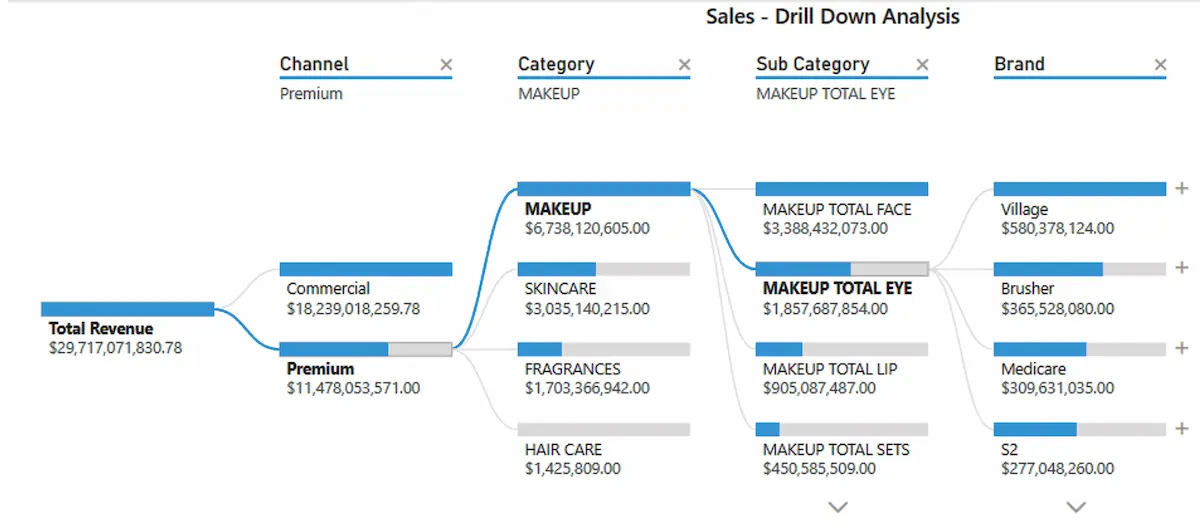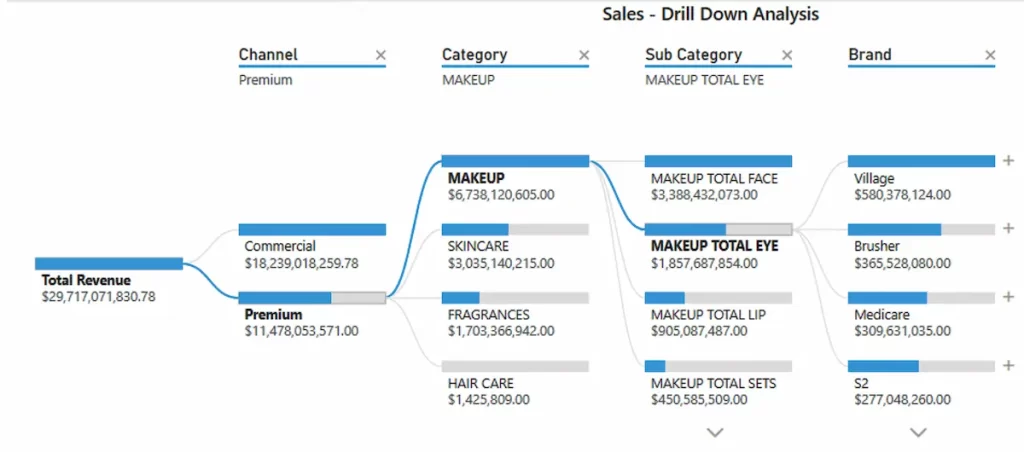 Conclusion
Applying AI techniques to BI solutions transforms data analysis to a whole new level of better decision-making. With AI-driven BI solutions, users at all levels of the organizations will be able to analyze the data and gain new insights, leading to a path of data democratization as well as accelerating the process of finding answers to crucial questions. Sometimes, AI is considered a threat to reporting and BI organizations. Still, AI will only help organizations in better decision-making, saving time and resources to focus on business growth.