We have all been there, right? Checking the phone every second to check if the piping hot biryani has arrived at your doorstep so that you can finally feel the intoxicating aroma!
Ordering food online is no longer an activity that we do only when we are too busy actually to cook or go out for food. It has become a consistent part of our everyday lifestyle.
The rise in demand for online food delivery is one of the COVID-19 pandemic's knock-on effects. According to Google's data, the pandemic has led to a 300% spike in the number of food delivery services. Judging by the steep increase in app downloads, quite a few food tech giants are ruling the online food delivery market.
Zomato, one of the main draws in the Indian startup ecosystem, is well-known throughout the nation and has made forays into other foreign countries like the United Arab Emirates, Sri Lanka, Qatar, the United Kingdom, the Philippines, and South Africa over the years.
How do platforms for food delivery operate?
Online food delivery services like Uber Eats, Postmates, Swiggy, and Zomato are available in 23 countries. It encourages individuals to place online orders for delivery from eateries in exchange for a nominal fee. Of course, it also includes information on restaurant menus, average prices, reviews, and surveys.
Big data analytics is a powerful tool that allows organizations to analyze large and complex datasets to uncover hidden patterns, correlations, and insights that can help them make better decisions and improve their operations. In the food industry, big data analytics can optimize supply chain operations, improve customer analytics, predict maintenance needs, enhance quality control, and identify new opportunities for product development. By leveraging the power of big data analytics, food companies can increase efficiency, reduce waste, improve customer satisfaction, and ultimately drive growth and increase their bottom line.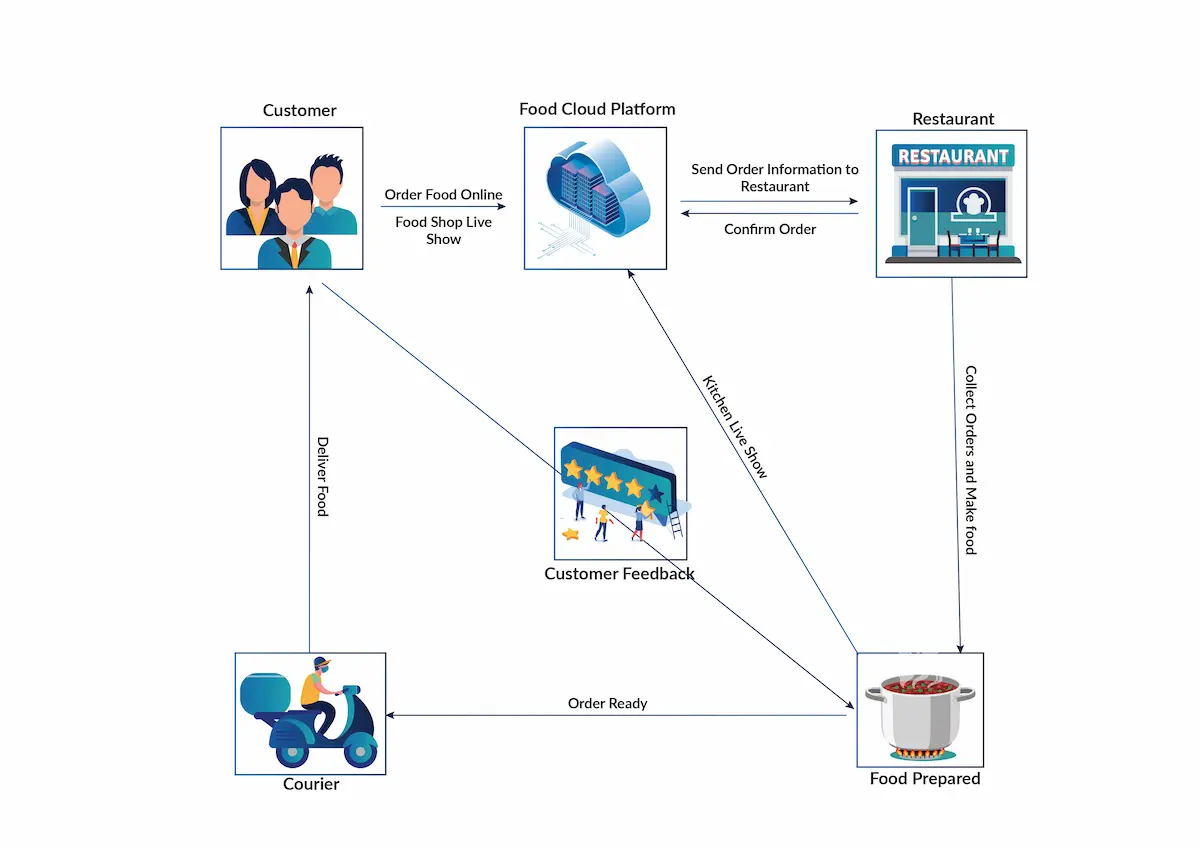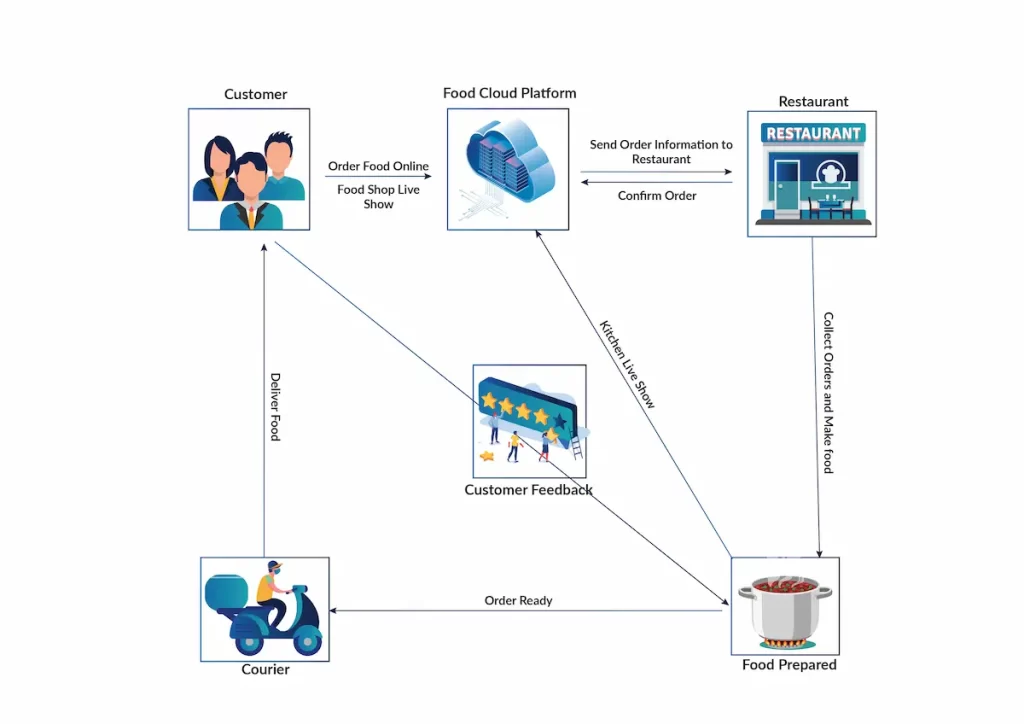 Here is How Big Data Analytics can Improve Food Industry's Bottom-line
Estimated wait time
One of the most critical elements that guarantees the success of the food delivery app is faster delivery times. It undeniably gives your company a competitive edge.
Common issues faced by food delivery apps:
A dispatch that is made early so that the delivery partner must wait while the food is prepared
An unsatisfactory client experience as a result of the food item losing its freshness due to a delayed delivery
A delivery time prediction model that leverages the relevant datasets can help businesses estimate the wait time.
Predicting Future Trends
In the food and beverage sector, data analytics aids in identifying repeating trends and predicting future food fads.
For instance, restaurant sales reached an all-time low in the early days of the lockdown. Consumers' eating and dining habits greatly changed during this period. Data analytics calculates consumption trends and reduces the chance of overstocking or understocking. The bottom line is improved, and loss is reduced significantly with the help of inventory analytics.
Quality Monitoring
Online applications have made it easy for customers to provide ratings and raise complaints when needed. Customer feedback is crucial for food businesses and gives a better understanding of how customers welcome a particular recipe. So when a recipe lacks quality, it tends to garner poor ratings and analyzing the customer feedback helps businesses understand their quality and customer preferences.
Example of Food Delivery Businesses Using Big Data Analytics to Increase Revenue
By utilizing big data, Chicago-based GrubHub is making significant strides and has entered the battle for on-demand food delivery. GrubHub is leveraging analytics to get insights into Americans' food habits to satisfy every meal need. GrubHub, with 5 million active diners, and 30,000 takeaway businesses spread across 700 cities, handles an average of 150,000 orders per day. GrubHub leverages information from millions of orders placed on its site to assist hungry customers in selecting the ideal food from the ideal restaurant. Big data analytics was the only cause of GrubHub's staggering 49% revenue gain from $170.1 million in 2013 to $253.9 million.
Revenue Impact
The online food delivery market is anticipated to generate $323.30 billion in revenue by 2022.
Platform-to-Consumer Delivery is the market's largest category, with an estimated market volume of $208 billion in 2022.
In terms of worldwide comparison, China will create the largest income ($155,900.00m in 2022).
By 2027, there will likely be 2.6 billion users in the online food delivery market.
The Road Ahead
The scope of data analytics in the food and beverage sector is expanding to include all phases of production, from manufacturing to stocking. Food analytics appears to be the way forward as manufacturing becomes more complex.
To stay up with changing consumer expectations, Latentview Analytics can help food industry businesses with predictive analytics to evaluate historical purchasing data, analyze consumer behavior, make sense of changing dietary needs, and verify compliance.