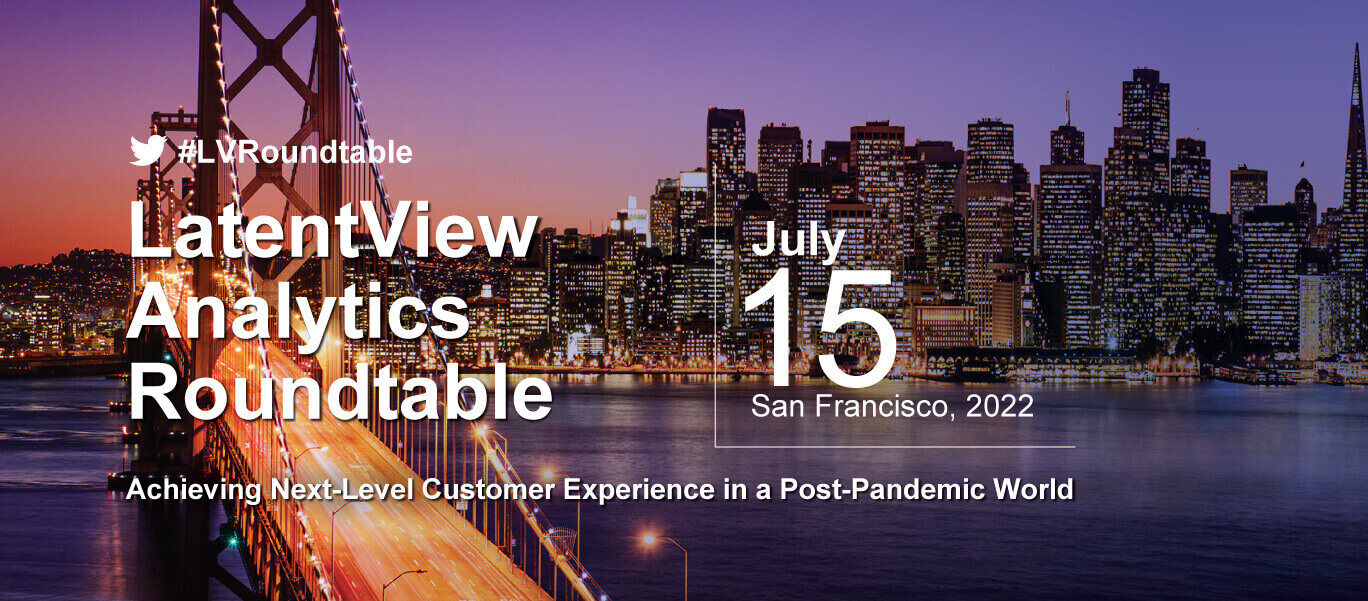 LatentView Analytics Roundtable
15 July 2022 | The Ritz Carlton, San Francisco
Achieving Next-Level Customer Experience in a Post-Pandemic World
LatentView's Roundtable Series is returning to San Francisco – bringing together a vibrant community of business and digital analytics leaders! Companies spanning every industry are navigating a new world where customer experience is crucial for driving long-term brand loyalty and incremental revenues. Providing superior customer experiences can't be reduced to a single channel or software. It must be approached as a philosophy that drives and unifies a company's people, processes and technology.

Together, we will share and explore how companies can leverage data and analytics to supercharge customer experiences that forge stronger relationships, optimize internal workflows, and open up new revenue streams. Our speakers will share some of the most pressing CX challenges they face and provide an inside look at how they are using data analytics to future-proof their organizations. Previous Roundtable speakers and panelists come from top global brands in BFSI, Retail, CPG, Technology and more.  

Attendees are guaranteed to leave with new perspectives and actionable insights for up-leveling their CX – register now and join us in San Francisco!