We Live by a Simple Rule.
At LatentView, People Come First
An
Ownership Culture

That Fosters a Growth Mindset
Empathy and diversity are the foundations of the LatentView Analytics workplace culture. Our shared values, beliefs, and behaviors define who we are as a company and impact how we operate. Our open organizational culture fosters a collaborative environment and thrives on innovative ideas.
Our community is incredibly diverse, and we encourage mutual respect, transparency, inclusion, and career progression. A fun, collaborative, feedback-driven learning culture enables our people to drive transformation and growth.
What we truly
believe

in…

Happiness
The question about the purpose of life has eluded even the elite philosophers, yet we prefer to believe it has something to do with happiness. We are committed to fostering a culture that facilitates meaningful work-life balance.

Trust
At LatentView Analytics, everyone works with the company's and its stakeholders' best interests in mind. Our people establish implicit mutual trust and confidence in their leaders, managers, and colleagues.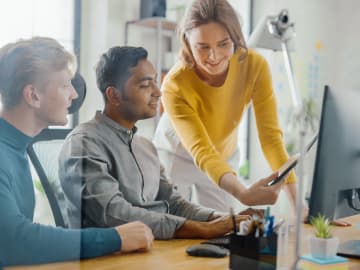 Autonomy
Failure is a stepping stone to success and with great power comes great responsibility. We firmly believe in these adages that withstand the test of time and encourage our people to dream big and execute bigger. We say yes to the pursuit of excellence and no to micromanagement.

Diversity and Inclusion
Greater workplace inclusivity is a priority for our leadership and management. We achieve superior and sustainable performance by identifying collaborative and cooperative behaviors, including values, views, competencies, and interpersonal dynamics. We implement programs that help our employees develop their knowledge, skills, and mindsets.

Equity, Equality and Collaboration
Our talent pool is not defined by gender, color, and ethnicity. We believe in equal resources, access and opportunities, and a safe workplace. Individuals and teams are encouraged to collaborate and share ideas to create better outcomes, irrespective of role or seniority.
At LatentView, we encourage our teams to "Be the Change" and urge them to look at every situation from the prism of team, customer and society.

Team
Our employees are the critical component of the organization's success. Our culture of continuous learning and professional development has created a positive and supportive work environment, along with a highly successful work-life balance.

Customers
Our customers are the people or organizations we serve, and LatentView always prioritizes their needs. The core differentiator in our customer engagement is in continuously seeking ways to improve the customer experience.

Society
As a responsible corporate citizen, LatentView considers the impact of its business actions on society as core to its business philosophy. Our ESG policies include the following:
Sustainable business operations.
A strong CSR practice.
A commitment to protecting the environment.
Initiatives that foster an equitable workplace culture.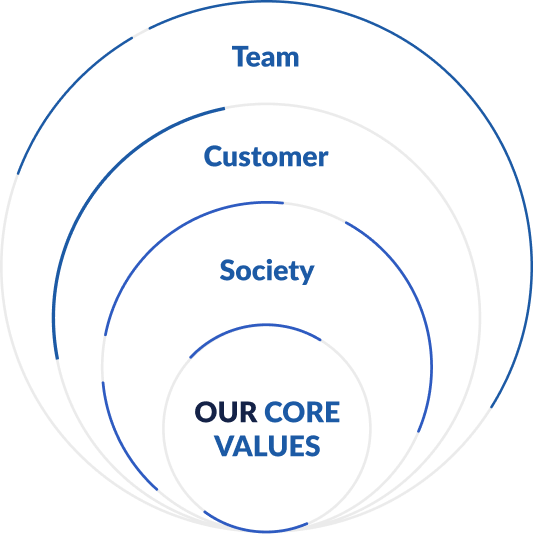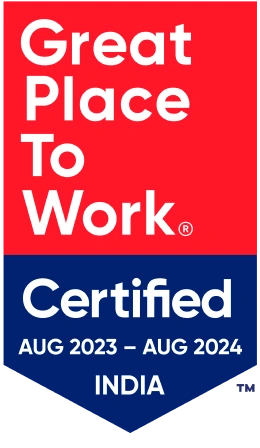 Great Place to Work recognition
LatentView Analytics has been certified as a Great Place to Work, and recognized among India's Best Workplaces in IT & IT-BPM 2022. These recognitions, among several others, have positioned LatentView Analytics as an employer of choice and are testimony to the overall culture that embodies the organization.