Starting or scaling a subscription business requires rethinking of business strategy, organization culture, processes, product, compensation and people all driven by a strong foundation of data management and insights.
LatentView partners with leading subscription companies helping them drive tangible outcomes through data driven insights along the customer journey. As an end-to-end solution provider our Consulting Services, Data Engineering, Data Science and Analytics capabilities deliver holistic and impactful solutions to our partners.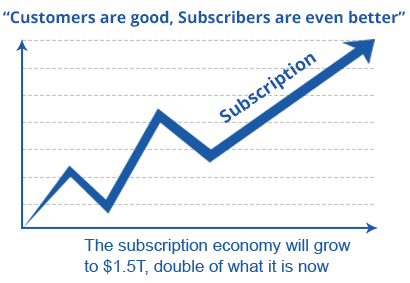 Five Success Factors That Drive Subscriber Growth
A Clear and Unique Value Proposition
Personas & Segmentation
Personalization
Loyalty/Rewards Programs
Seamless User Experience
A Clear and Unique Value Proposition
Brands with strong value propositions enjoyed 76% growth over the decade
69% of B2Bs have established value propositions. However, only 2.2% of companies have value propositions deemed "useful" by consumers
Personas & Segmentation
Personalization
Loyalty/Rewards Programs
Seamless User Experience
Why LatentView Analytics for Subscription?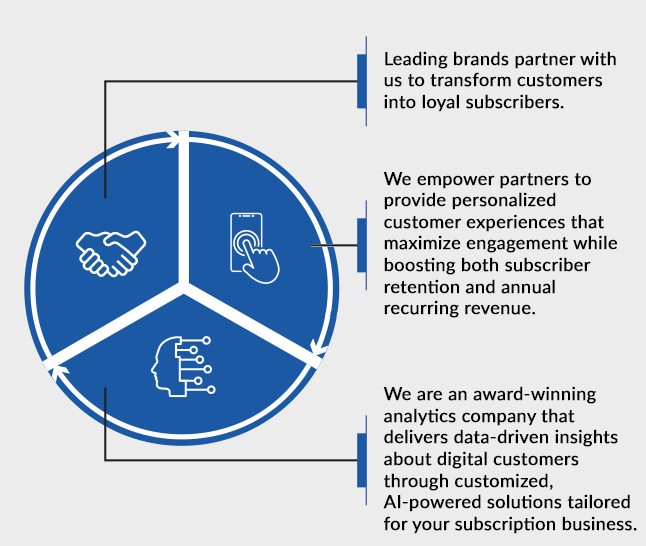 Our Thinking Sets Us Apart
Prioritize the appropriate audience, calculate CAC accurately
Understand which product features, service actions drive user engagement
Track the right combination of metrics
Have a unified 360 view of the customer
High cost of customer acquisition
Improving operational rigor
Understanding the value of each customer
The LatentView Subscription Value Proposition Framework is designed to place where the multitude of subscription categories sit according to the value they offer consumers amidst the broader array of choices. While individual brands within categories may have a different placement across quadrants, the category largely sits in a particular quadrant. More importantly, the framework provides both short-term and long-term measures for what companies need to do to strengthen their subscription service offers.
Convenience You Can't Live Without
B2C Saas Products
Replenishment Boxes
The Best With No Regrets
B2B Saas products
Luxury Rental/Car Subscription
Video Gaming Subscription
Best Value Bar None
OTT-SVOD/vMVPD
Collaboration/ Communication Saas
Your Way All The Way
Retail Subscription
Meal Plans & Beauty Boxes
The subscription business landscape can be envisioned as a rectangle divided into four quadrants. Different subscription categories fall somewhere among these quadrants based on two factors aligned with the vertical and horizontal axes: "barrier to switch" (vertical axis) and "involvement" (horizontal axis), respectively.
Barrier to switch refers to how easily subscribers can jump ship based on how many competitors exist and the degree to which a subscription service is delivered digitally. Digital products are easier to switch out compared to a physical product that requires greater effort to switch. As represented on the vertical axis, the barrier to switch goes from very low at the bottom to very high at the top.
Involvement refers to how much time, information, or money is required for a customer to choose and maintain a subscription service. As shown on the horizontal axis, this goes from low involvement on the far left to high involvement on the far right.