PRINCETON, N.J. MARCH 7, 2019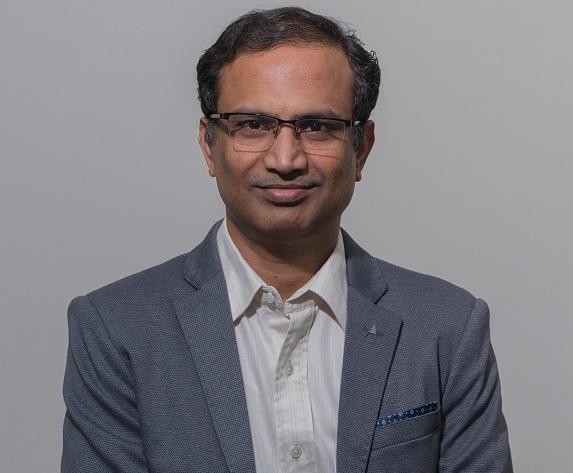 LatentView Analytics, a trusted analytics partner to the world's most recognized brands, today announced the appointment of Rajan Sethuraman as Chief Executive Officer, effective April 1, 2019. Rajan will take over from Gopi Koteeswaran, who has served in that role since January 2014. Rajan previously served as the Chief People Officer at LatentView Analytics, in addition to steering several strategic initiatives to drive growth.
"I would like to thank Gopi for his invaluable contribution to LatentView Analytics over the past five years. Under his leadership, the company has evolved rapidly and become a trusted partner to some of the largest enterprises worldwide," said Venkat Viswanathan, Chairman and Founder, LatentView Analytics. "We have hit an inflection point in our growth and we remain committed to delivering superior business outcomes for our clients. Rajan is a proven strategic leader with a strong consulting background and multi-disciplinary experience across verticals. We are confident in his vision and ability to propel LatentView Analytics to the next level of growth and global expansion."
"I am excited to take on this new role and opportunity to enhance our position as a trusted analytics partner driving innovation for leading enterprises around the world," said Rajan. "My focus for LatentView Analytics will be to continuously help our clients solve more complex business challenges by strengthening our vertical expertise, as well as our core consulting and product development capabilities."
"Our strong industry perspective, coupled with a deep understanding of the competitive landscape, will help us identify pain points, address challenges and identify opportunities that our clients need to capitalize on. Leveraging the power of data and analytics, we will help them connect the dots to deliver significant business impact," added Rajan.
About LatentView Analytics
LatentView Analytics is one of the fastest growing data analytics firms globally, delivering solutions that help companies drive digital transformation and use data to gain a competitive advantage. With analytics solutions that provide 360-degree view of the digital consumer, fuel machine learning capabilities and support artificial intelligence initiatives, LatentView Analytics enables leading global brands to predict new revenue streams, anticipate product trends and popularity, improve customer retention rates, optimize investment decisions and turn unstructured data into a valuable business asset. LatentView Analytics is a trusted partner to enterprises worldwide, including more than two dozen Fortune 500 companies in the retail, consumer goods, oil & gas, financial and technology sectors. LatentView Analytics has more than 600 employees in offices in Princeton, N.J., San Jose, Calif., London, Singapore and Chennai, India. For more information, please visit https://www.latentview.com/ or follow us on LinkedIn.