LatentView Analytics is one of the world's largest and fastest growing digital analytics firms.
We help companies drive digital transformation by helping them combine digital and traditional data to gain a competitive advantage.
LatentView provides a 360-degree view of the digital consumer, enabling companies to predict new revenue streams, anticipate product trends and popularity, improve customer retention rates and optimize investment decisions.
Our impressive client retention rates and long-term relationships give us the confidence to invest early in understanding our clients' business goals and challenges. LatentView's customized roadmap is designed to move clients across the analytics maturity quadrant, allowing us to grow with our customers as their digital acumen increases. By setting up Centers of Excellence (CoE) we are able to demonstrate significant ROI on analytics spend from day one.
At LatentView, we believe that Business + Data + Math = Actionable Insights.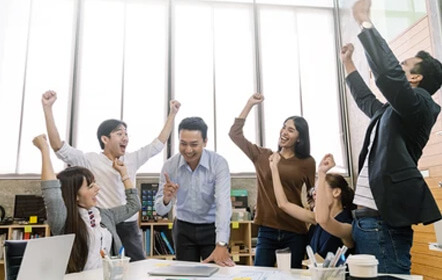 We practice transparency and accountability at all levels. Every employee is aware of his responsibility and has access to every leadership level, including the CEO. We encourage our employees to think big and not be limited by current ideas and perspectives.
Our long-term vision as a company is to inspire and transform businesses to excel in the digital world by harnessing the power of data and analytics.