(Re)Think Data.

Think LatentView Analytics
Data-Centric Approach for
Human-Centric Decisions
LatentView Analytics is a global frontrunner in data analytics and works with prominent Fortune 500 and equivalent enterprises to execute end-to-end analytics strategy, optimization, and implementation. By leveraging the power of technology and analytics and partnerships with industry leaders in the cloud, data visualization, data engineering, and customer data platforms space, we assist organizations in using data to excel in the digital world. This sets us apart from conventional pure-play analytics companies focusing only on analytics strategy or delivery.
Since its inception, LatentView has helped clients gain valuable business insights and drive business growth by creating holistic and sustainable impact powered by data.
Industry Leaders trust us
10 offices across 7 countries
Defying the Odds …

and the Evens
"It's all what you are passionate about. For me, it is numbers and what you can do with it." – Venkat Viswanathan, Founder & Chairman of LatentView Analytics.
From a modest start in 2006 to a global leader in data analytics, LatentView Analytics has grown and evolved over the years, just like data has. We continually strive to develop leading-edge solutions to leverage data. With an eye toward the future, we assist businesses in moving from data to insights.
LatentView Analytics' global leaders lead our teams by example. They strategically manage client relationships, help build capabilities, nurture the internal workforce and encourage innovation. Our practice and management heads collaborate with other leaders and mentor talent to create meaningful, long-term impacts for clients, stakeholders, and partners.
Meet our leadership team here!
LatentView Analytics is committed to bringing about change that encompasses sustainability, inclusivity, innovation, and excellence in our empathy-driven workplace culture. We are proud of our open organization and nurturing culture that empowers our teams to unapologetically express their ideas, collaborate effortlessly, take risks, and reach out to anyone within the company, regardless of their seniority, promotes mentoring and learning, encourages innovation, and rewards risk-takers.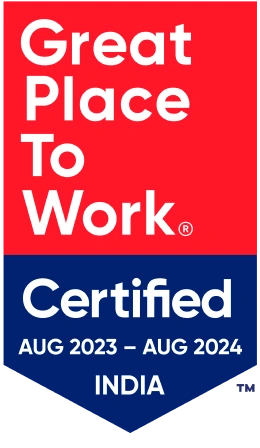 We are certified as a Great Place to Work. We are always on the lookout for people who share our passion for impactful work.
Join our dynamic work culture and make a difference!