LatentView's CxO Virtual Panel series
Tuesday, June 2, 2020 | 11.00 a.m. – 12.00 p.m. Central Time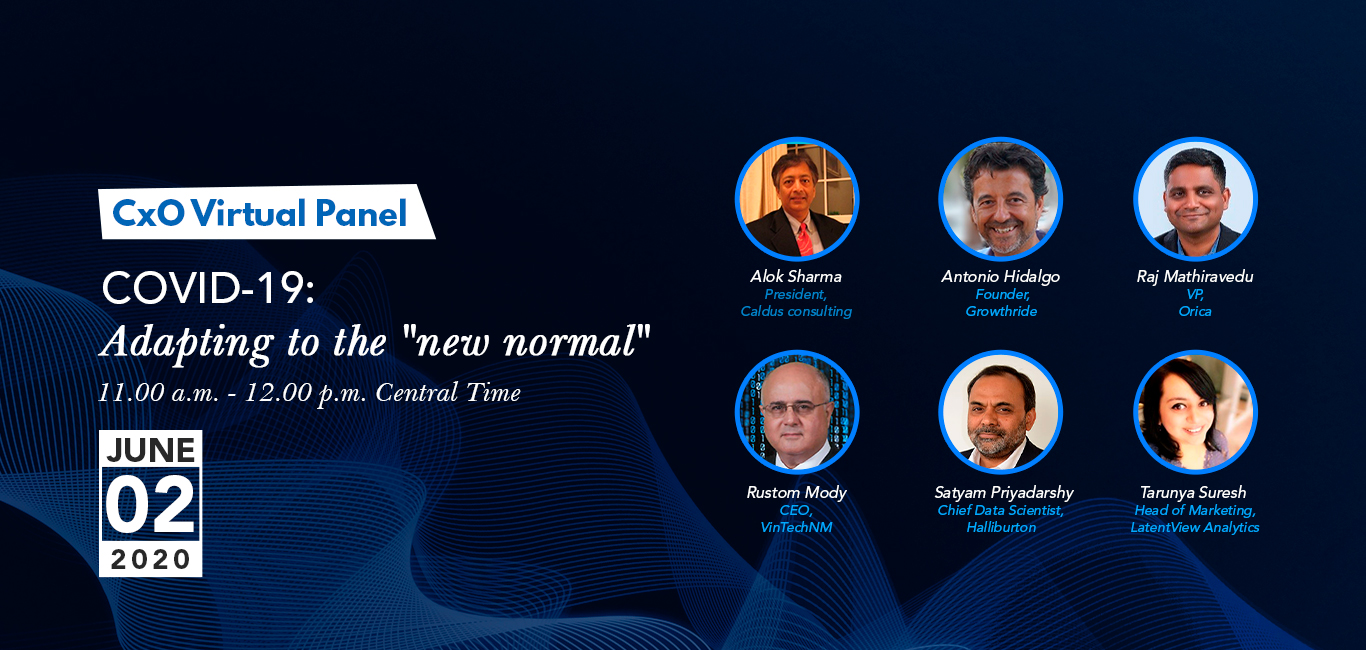 Register now
About
The LatentView's CxO Virtual Panel series is a platform for thought leaders to share unique insight into the innovations that are driving success in the world's leading organizations. Join top industry minds as they share challenges and best practices with pioneers in the analytics field. These events are just the right size to facilitate open discussions that ensure all participants leave feeling more prepared for the digital future.
Why you should attend
The event facilitates networking with peers from different business functions and industries, enabling a cross pollination of ideas and experiences of digital transformation journeys. We would love to have you participate in this event.
Speakers include
Antonio Hidalgo, Founder, Growthride
Alok Sharma, President, Caldus consulting
Rustom Mody, CEO, VinTechNM
Raj Mathiravedu, VP, Orica
Satyam Priyadarshy, Chief Data Scientist, Halliburton