In line with our core values, LatentView strongly believes in being a part of the change we want to see in the society. We launched a formal CSR program in 2015 to support the cause of education and learning.
As a part of LatentView's CSR program, we are happy to be associated with three great NGOs that are doing a wonderful job in the area of education-
• Madras Dyslexia Association (MDA)
• Eureka AID India
• Society for Education and Action (SEA)
The LatentView team frequently visits schools and after school centers to engage with kids there and help keeping them motivated. The primary challenge is to keep the kids in school and prevent them from dropping out, due to the burden of poverty.
Some of our recent events:
Eureka Run for Children
Our analysts ran for 5 km as a part of the 'Eureka Run for Children' initiative to spread awareness for improving quality of education for underprivileged children in Tamilnadu.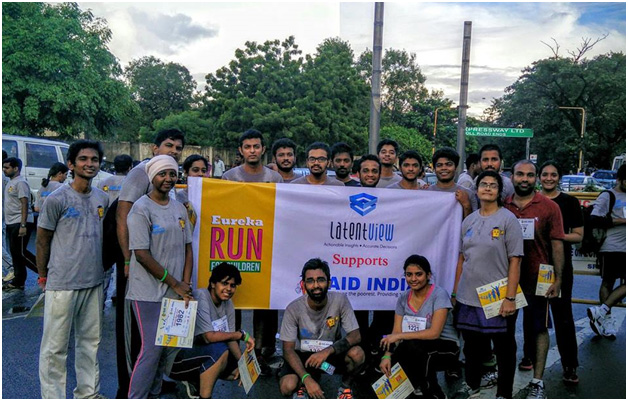 Declaration Event
Declaration event is an evaluation of skills, conducted by external evaluators and attempts to prove via declaration that all of its children have achieved a particular skill.
We partnered with AID India and worked with them to conduct a 'Declaration Event' at an after school center run by AID India in a village – Nemili, in the Thiruporur District. The center was set up in June, 2016 and close to 25 children (Classes 1-8) attend their after school program.
It was a pleasure for our team to interact with the kids there and see how their skillset has improved since the inception of center. The kids sent us back with a request – cakes, the next time we visit them!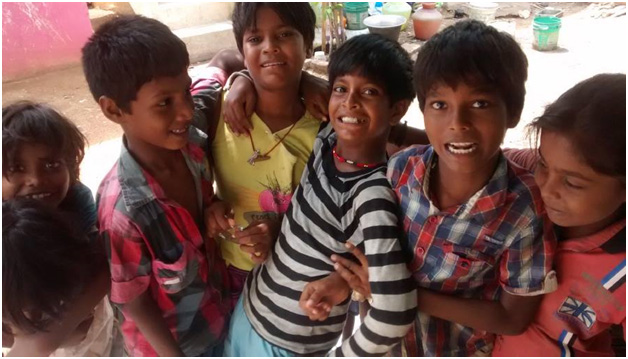 In addition to this, LatentView's analysts are encouraged to contribute their time and efforts towards causes they believe in. Recently during the Chennai floods, LatentView team helped Chennai Corporation harness data to plan its clean-up efforts.
Through social media analysis done by our team, we helped the Corporation identify areas in the city that required attention– garbage disposal, sewage management, water logging, health-related concerns, relief and rehabilitation etc.– making it easier for them to plan and efficiently allocate their resources.
You can read more about LatentView's CSR policy here.