LatentView has rich experience partnering with customers in their digital transformation journey. We have been early adopters of the AWS cloud and have consistently enabled our customers to succeed in their cloud migration & management initiatives. We have relied on a wide variety of solutions provided by AWS to set up end to end integrated data platforms for powering next-gen analytics initiatives at scale.
We have been early adopters of various AWS technologies such as Redshift, Athena, Glue & AWS Data Lake Formation. We have implemented several projects with varying data volume and velocity using solutions such as S3, Glue, EMR & Redshift. We have enforced governance and security by adopting best practices around security by leveraging IAM Policies & Cognito identity solution as service. We leverage automated deployments using Cloudformation and Changesets to plan and execute blue-green & canary releases of our applications.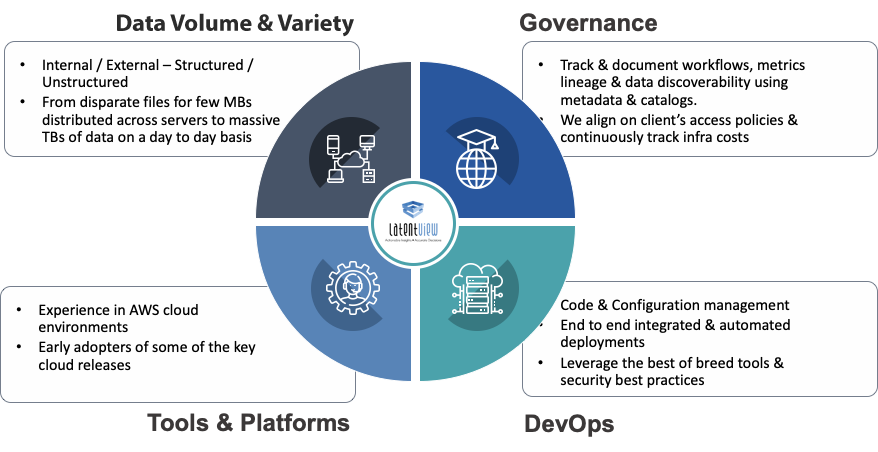 We have helped our customers migrate, modernize & monetize on AWS cloud by strategically planning their initiatives and leveraging best of breed serverless technologies. We have successfully replaced legacy third party BI solutions @ 1/10th of the cost by using AWS cloud native components.